A time of tradition, togetherness and joy.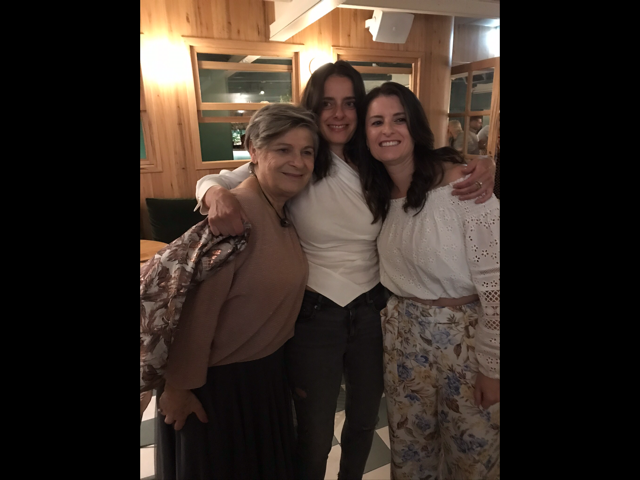 Easter is one of the most important Christian holidays and a time of family, reflection and joy. Real Living always celebrates this festival, joining the special Easter traditions that bring the residents together. The villages have enjoyed doing themed crafts and homemade bonnets, they have participated in an exciting Easter egg lottery and of course there's been plenty of chocolate circulating around!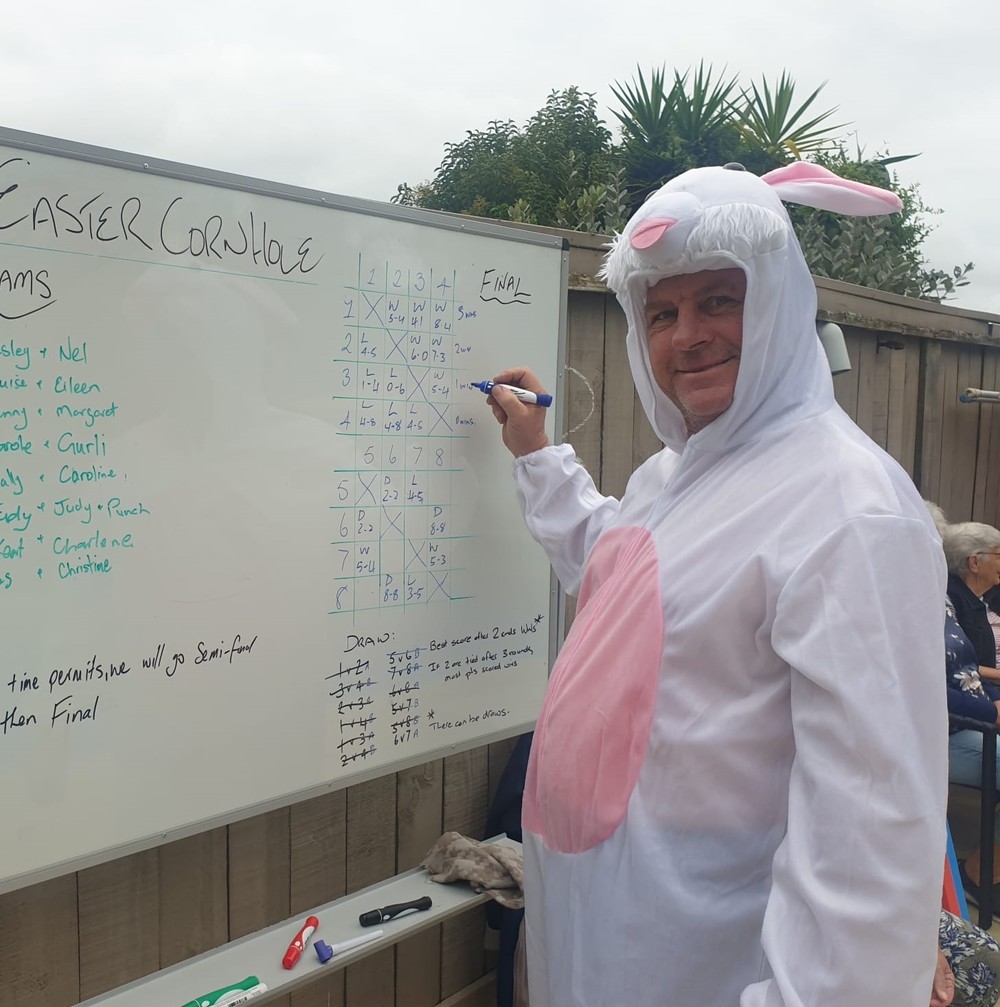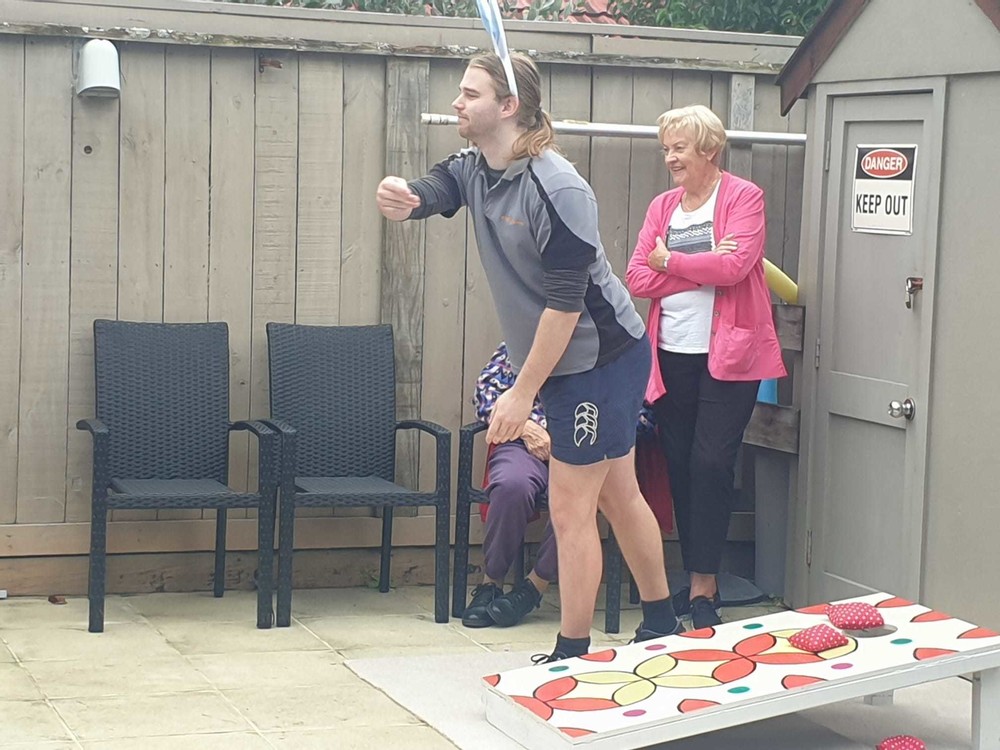 Epsom residents were some of the luckiest with a special visit from the Easter Bunny. The first game of the Village's Cornhole League had the Easter Bunny as a referee, with special prizes that couldn't be anything other than chocolate eggs. Eight teams participated in the competition with the staff team winning in a very tight final with residents Les and Christine.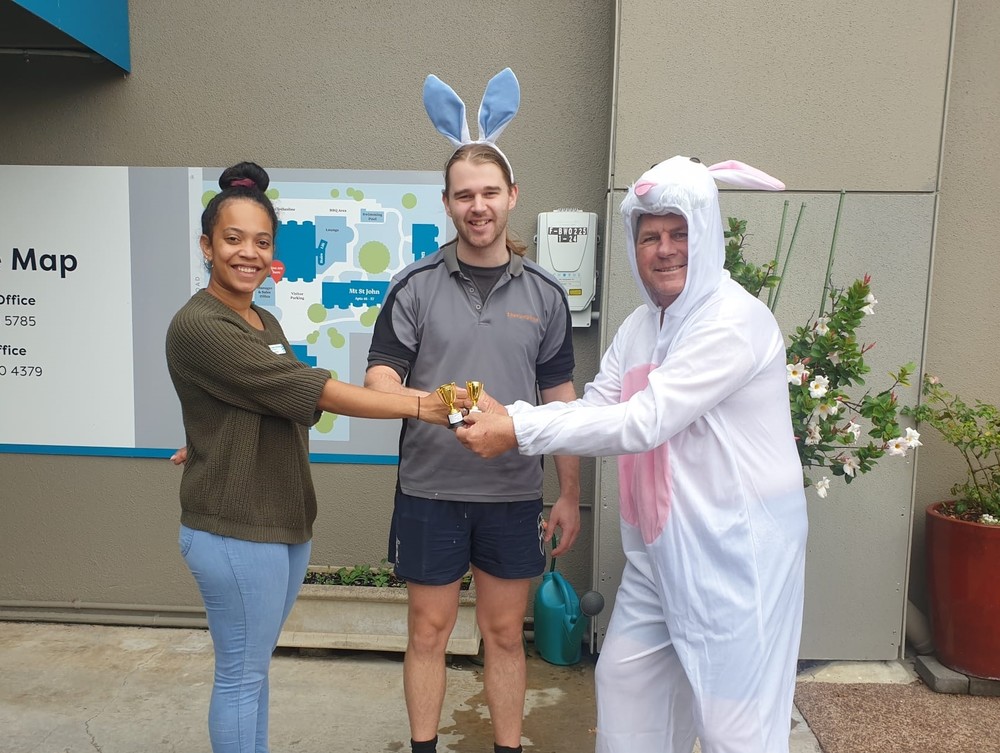 At Real Living, we're lucky to have some of the most creative residents. Their talent and imagination always shines in special occasions like Easter. Les is a gifted knitter who created this charming chicken with a surprise chocolate egg in his tummy. For some of Real Living's grandchildren it has been one of the highlights of Easter to hunt these cheeky chickens around the garden.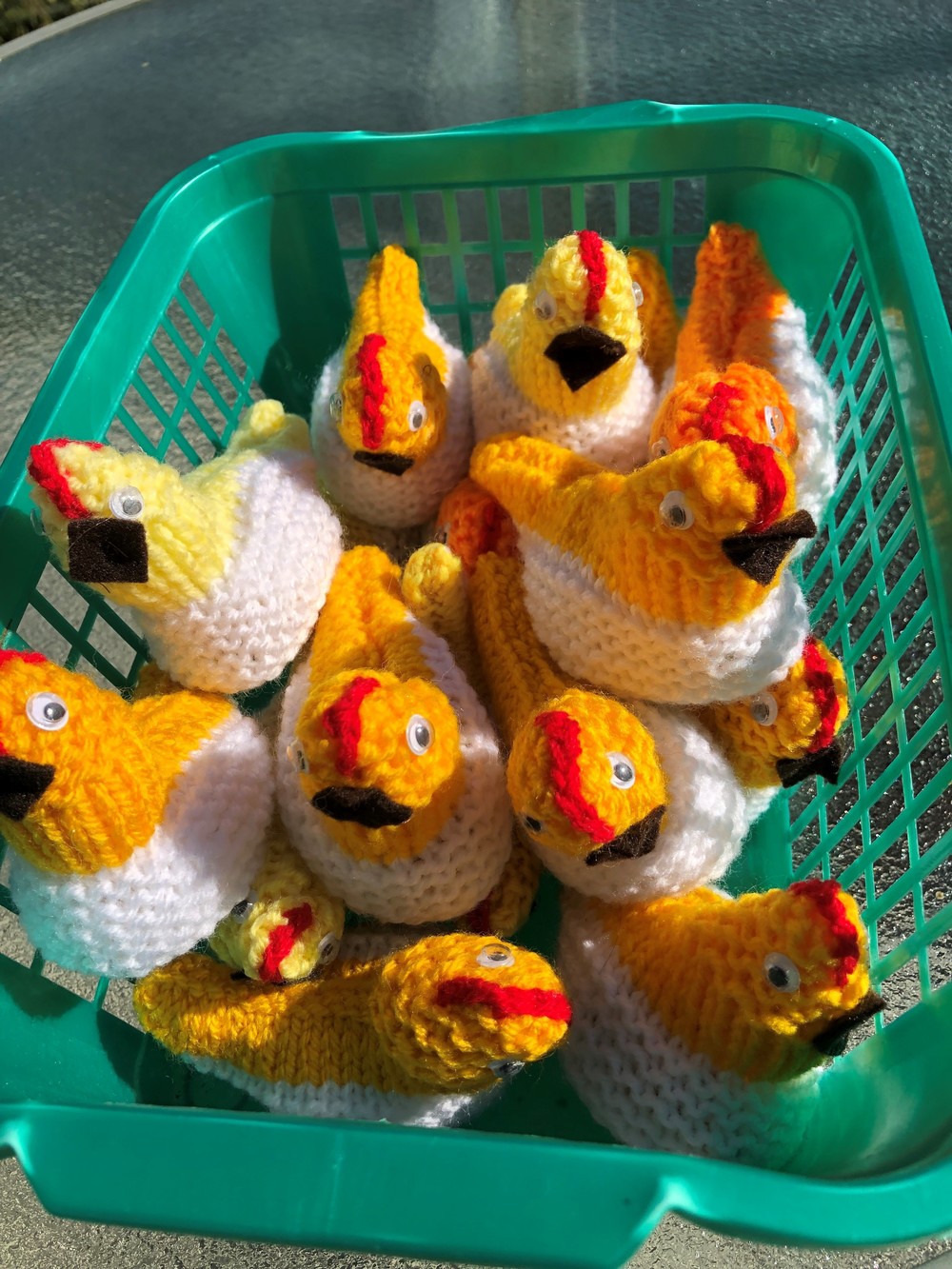 The residents' creativity was also abound in Epsom Village's Easter Happy Hour. They were invited to join the Easter spirit wearing a traditional bonnet and some of them turned up with fabulous homemade creations. The soiree finished with an exciting egg lottery with chocolate boxes, of course, as the main prize.