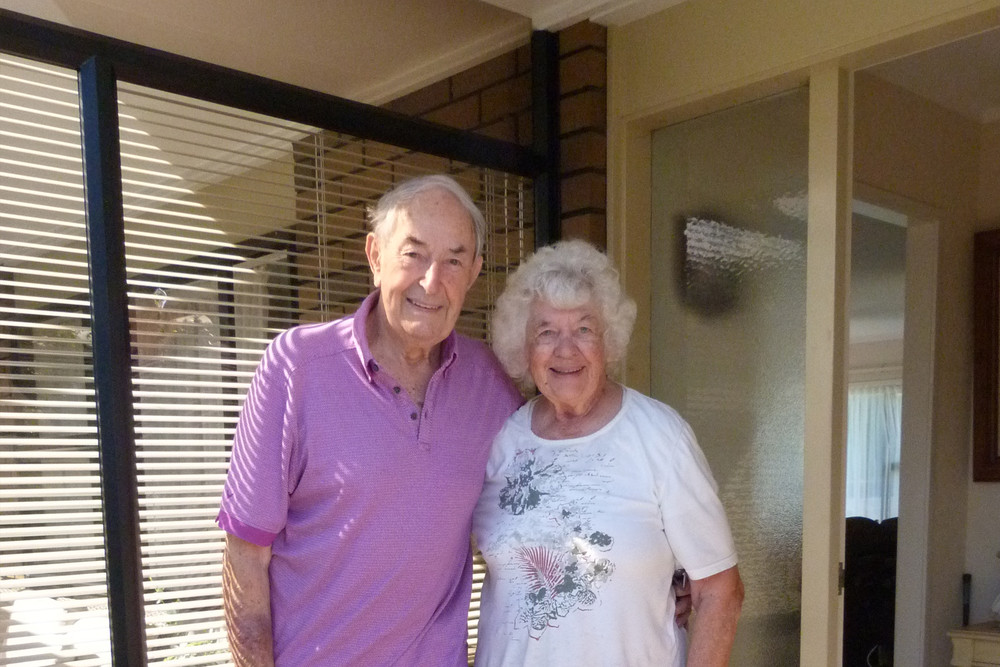 Don Fleming
Resident at Pakuranga Park
We love the friendliness."
Don has lived all his 90 years to the full. Joining the air force, he's had postings to Cyprus, Malta, Egypt, the Middle East, USA and around New Zealand. While in London for four years at the High Commission, he represented High Commissioner, Sir Denis Blundell at official occasions. Called to the Lord Chamberlain's office at Buckingham Palace, he was appointed one of 10 'Extra Gentleman Ushers' to Her Majesty The Queen, for her lifetime, attending numerous state occasions such as the garden parties – he loved the perk of having a car park at the Palace!
Back home, the now Wing Commander took on various projects as well as acting as ADC to the Governor-General. After the air force he enjoyed a successful business career and today is currently writing a book on women in aviation.
He and Ila, a teacher, have been married for 67 years and for much of his career Ila has been with Don around the world with their three boys.