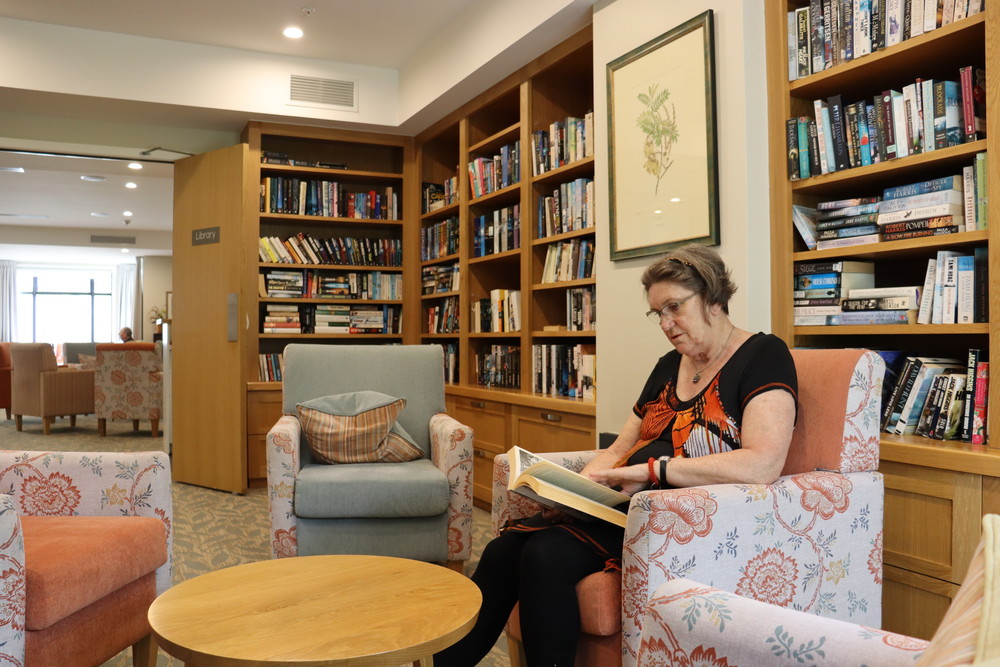 Christine Frost
Resident at Warkworth Oaks
It has been the best decision of my life."
Christine Frost moved to Warkworth Oaks during the lockdown in 2020, after years of living in Tauranga. "It has been the best decision of my life. My family and friends live close-by, and the village allows me to socialize with like-minded people. On top of that, it's so convenient, you can walk everywhere. At one stage I didn't use my car for a month!"
Being only 68 years old, Christine is one of our youngest residents, and she has no intention to slow down anytime soon. She is also involved with the village's community garden, the UFO (Un-Finished Objects) craft group, patchwork & quilting group, and she also volunteers driving residents to appointments.
"Living in Warkworth Oaks allows me to have the perfect balance between my Village life and my life outside the Village. I can choose when and how to participate, and that's the best of it! I've also made so many new friends!"