Helping the Cancer Society despite the lockdown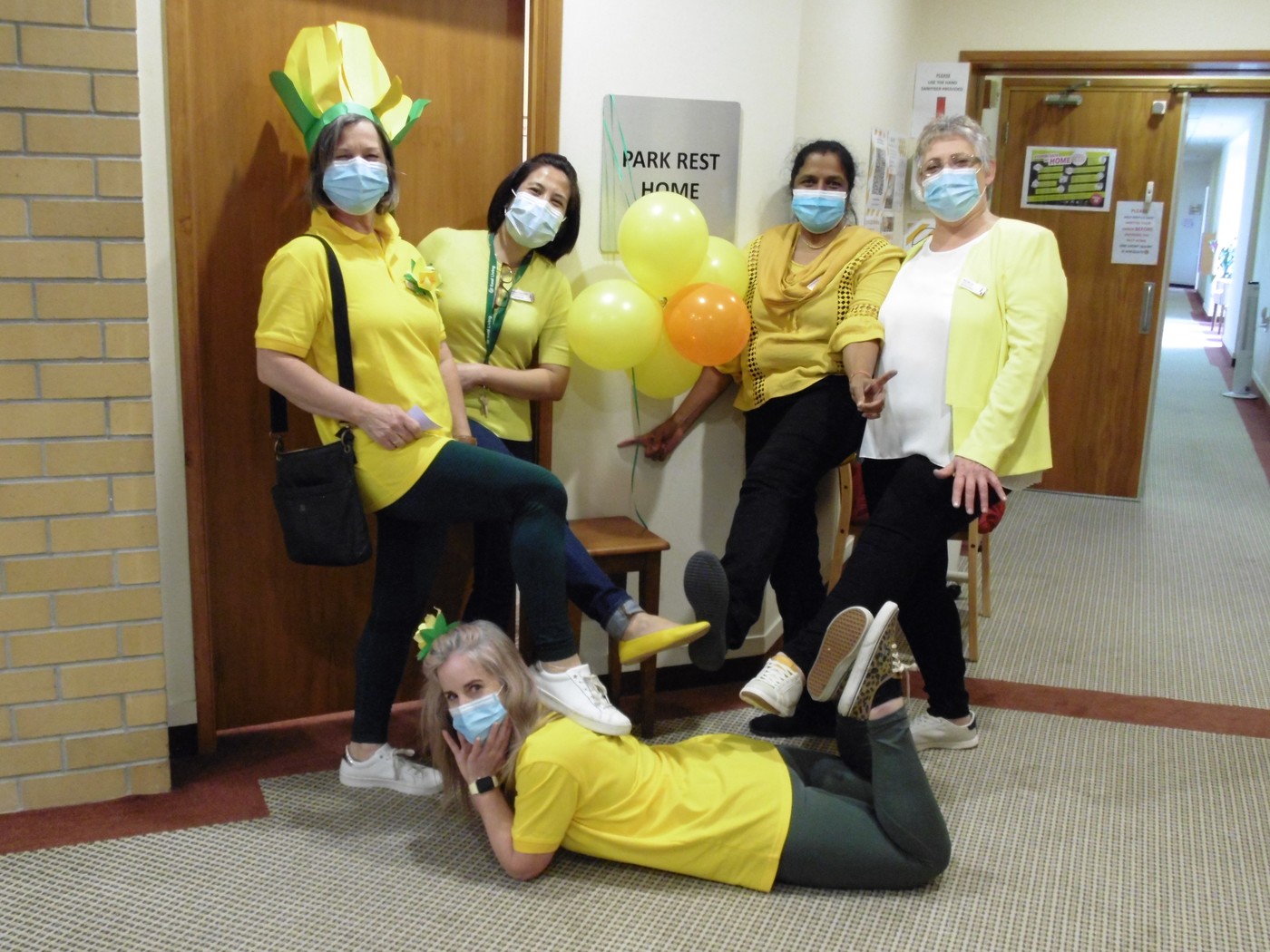 Daffodil Day had to be cancelled because of the lockdown, but our villages found their own way to fundraise for the Cancer Society. Today Pakuranga Park Village Manager Christian Pulley drove around the village with this stunning outfit, selling raffle tickets for an array of yellow themed goods -of course always social distancing from the residents. Their initiative caught the attention of local newspaper Times Online which took this wonderful picture of Christian with the village's Activities Coordinators, Kirsten Bell and Chris Bull.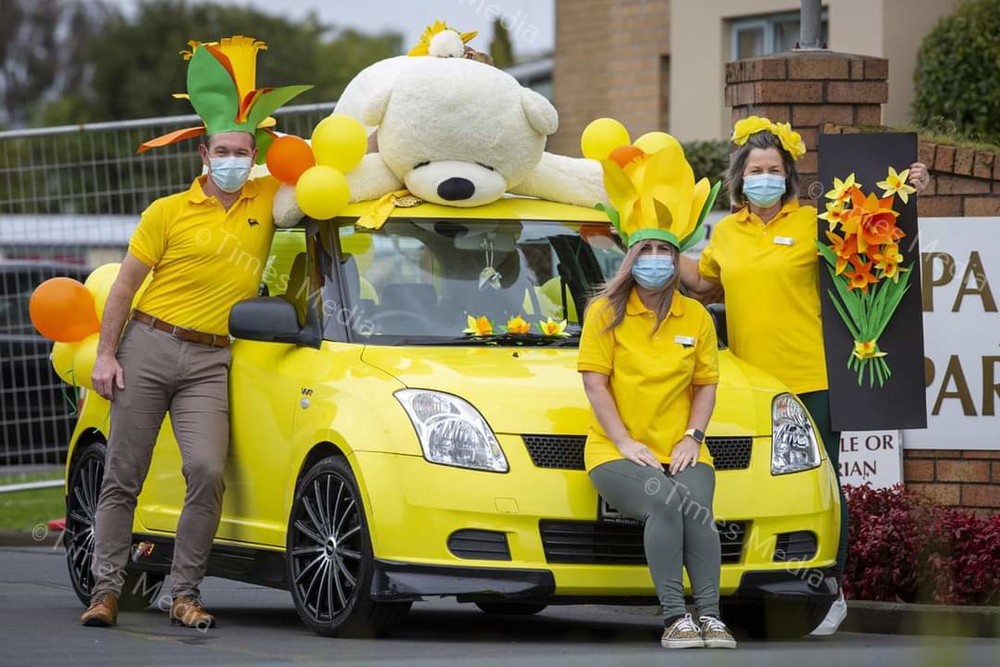 Chris Bull, who is the former owner of the Lounge in Howick, crafted some groovy hats and decorations for the team. The yellow car was covered with balloons and had a giant white daffodil bear on top - impossible to miss it. The car drove around the village, stopping at apartments that had yellow ribbons tied around their letterboxes, indicating they would buy a raffle ticket for an array of yellow themed goods.
Village Manager Christian Pulley brought his 8-week-old puppy to work as his enthusiastic assistant. The puppy cheered up the staff during this special day.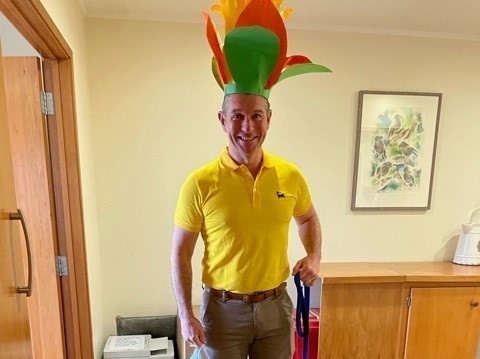 Daffodil Day symbolises hope for all New Zealanders impacted by cancer. Since 1990, their iconic street appeal has inspired people to come together and support the Cancer Society's work. It's the second year that Daffodil Day has had to be cancelled because of covid.
Pakuranga Park wanted to keep the tradition alive and celebrate Daffodil Day despite the lockdown. One of the residents, talented cake baker Margaret Maggs, donated one of her cakes to the Cancer Society. The cake was the first prize of the raffle and went to Margaret MacFarlane.