Blue Coats Ambassadors Margaret and Lesley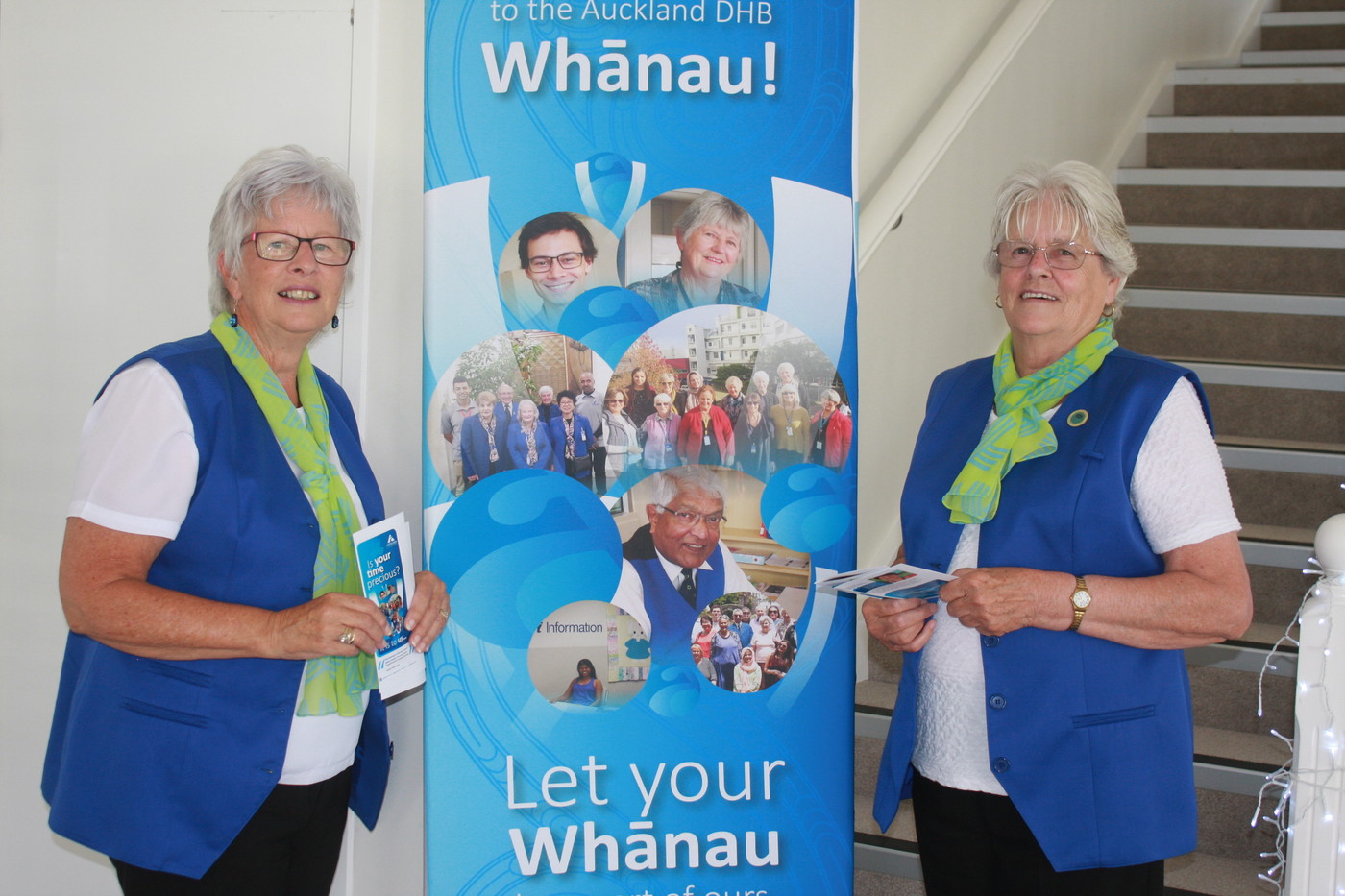 In November 2003, the new Auckland City Hospital opened its doors, with massive relocations of clinics and services. The Hospital recruited 250 volunteers who were trained as way-finders, to make sure that anyone working or visiting the hospital could make it to their destination in a timely manner and without stress. The program of the Blue Coats Site Ambassadors was born.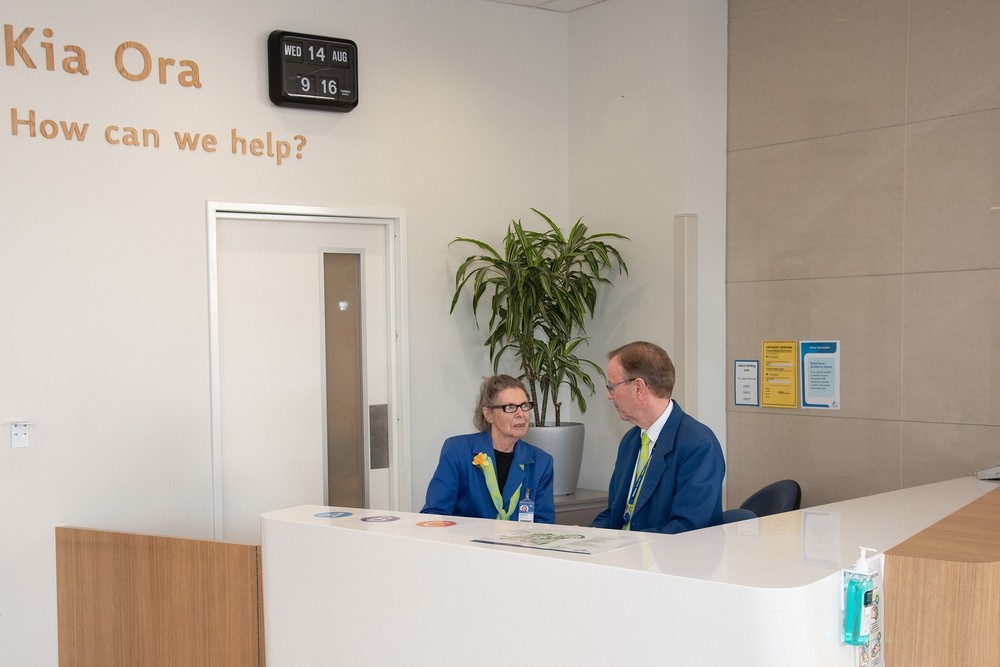 Nowadays there are currently 100 Blue Coats volunteers, including Epsom Village residents Margaret and Lesley. Margaret was one of the inaugural volunteers, recruited nearly 20 years ago. Having worked as a nurse aid for a long period of her life, she loves volunteering at the hospital and helping people who are lost or stressed. "Lots of people come through the wrong entrance to go to the Emergency Department and I tell them that's all right, I will take you. I will never send them on their own because they get lost."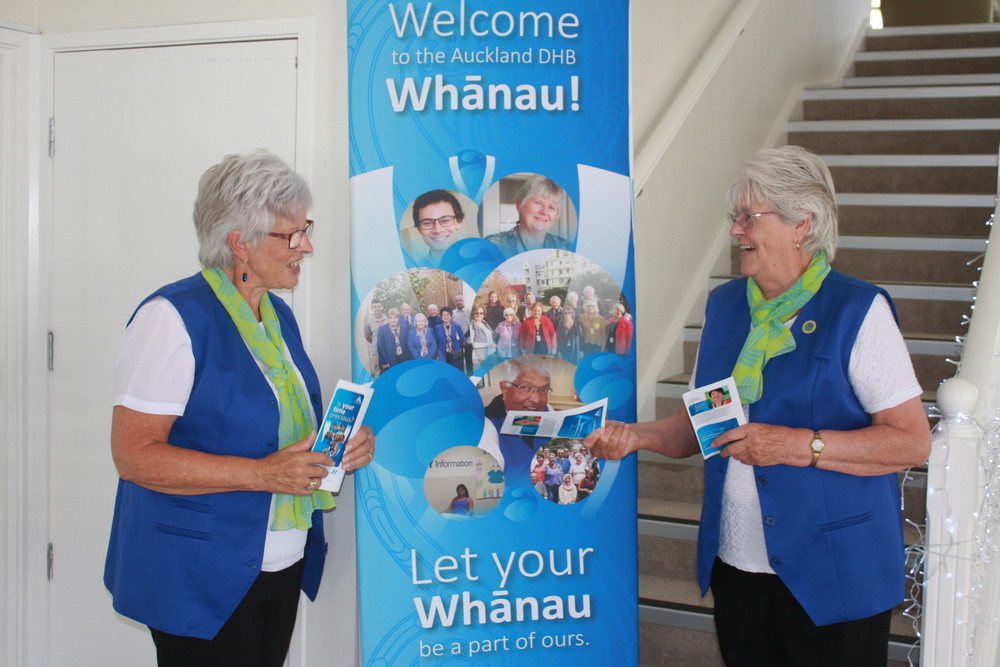 Both Margaret and Lesley find their role "extremely rewarding" and they love when people come back to them to say "Thank you, I found it!". Lesley started volunteering at the Hospital only about one year ago. There's never a dull moment when you work in such a busy environment like a Hospital. Lesley remembers the day that a heavily pregnant woman arrived at the hospital and she helped her to get to the Maternity ward: "Excuse me, excuse me! I kept saying to get through the crowd of people as quickly as possible while pushing her in the wheelchair. Just part of the job!"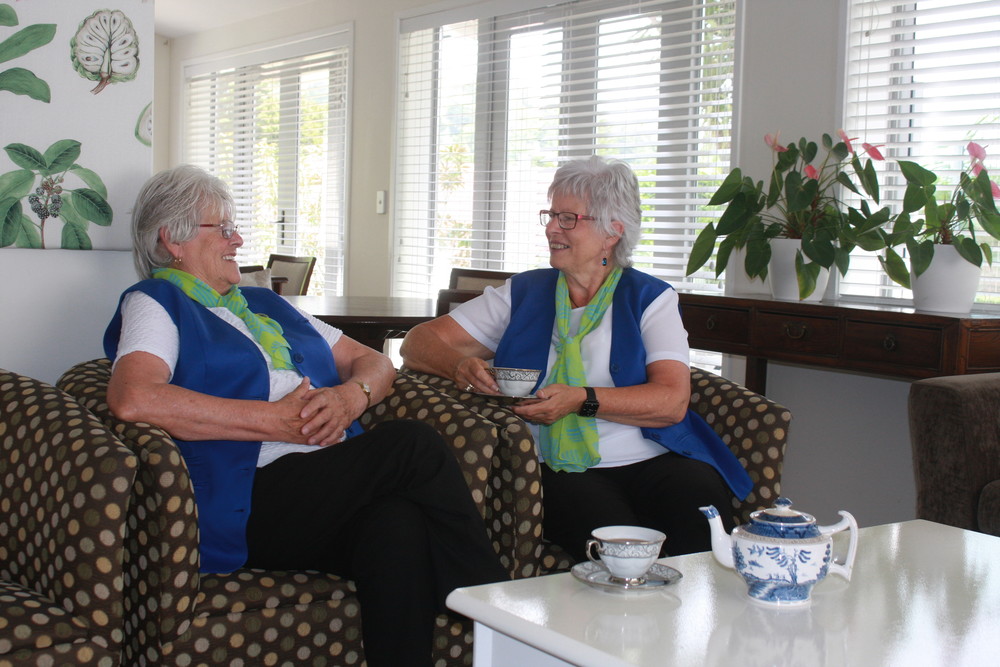 Lesley is also a "newbie" at Epsom Village, she moved there from Dunedin 18 months ago. She visited the village with her daughter: "We were walking down the corridor and she was prodding me in the back saying, This is it Mum, this is the place for you!"
Both Lesley and Margaret love the boutique feel of the village and its central location with so many bus routes. They also enjoy the green views from their elevated apartments, with Rangitoto, Mount St John and Mount Hobson in the horizon. They're very involved in the village life and their social activities, but they also like the freedom they experience there, where you can be as involved or as private as you like.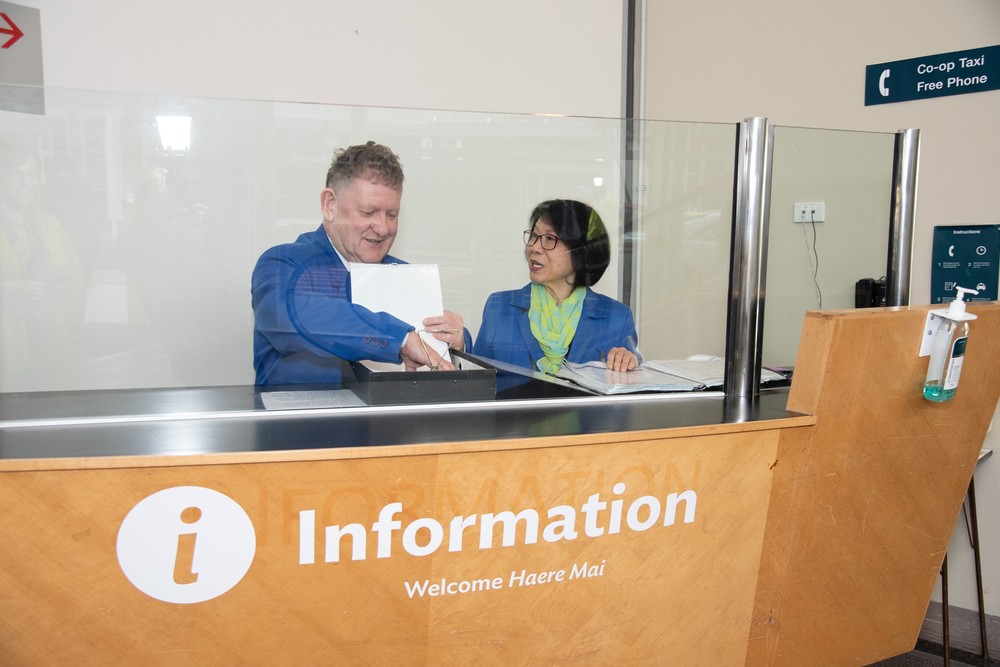 Blue Coats play a pivotal role in improving the patient's experience of care at Auckland DHB, the minute people come through the entrances of the hospitals. Blue Coats not only direct people to their destinations, but often take them there personally, arrange for a wheelchair or simply are a listening ear. The Hospital has introduced new safety measures to protect their Blue Coats Volunteers from Covid-19.
If you're interested in volunteering at the Hospital, you can find out more at: http://www.adhb.health.nz/about-us/support-us/volunteer/
Please be advised that all volunteer roles are on-going for a minimum of 12 months and at regular times each week.