Around 160 people checked out our brand new Ruru Apartments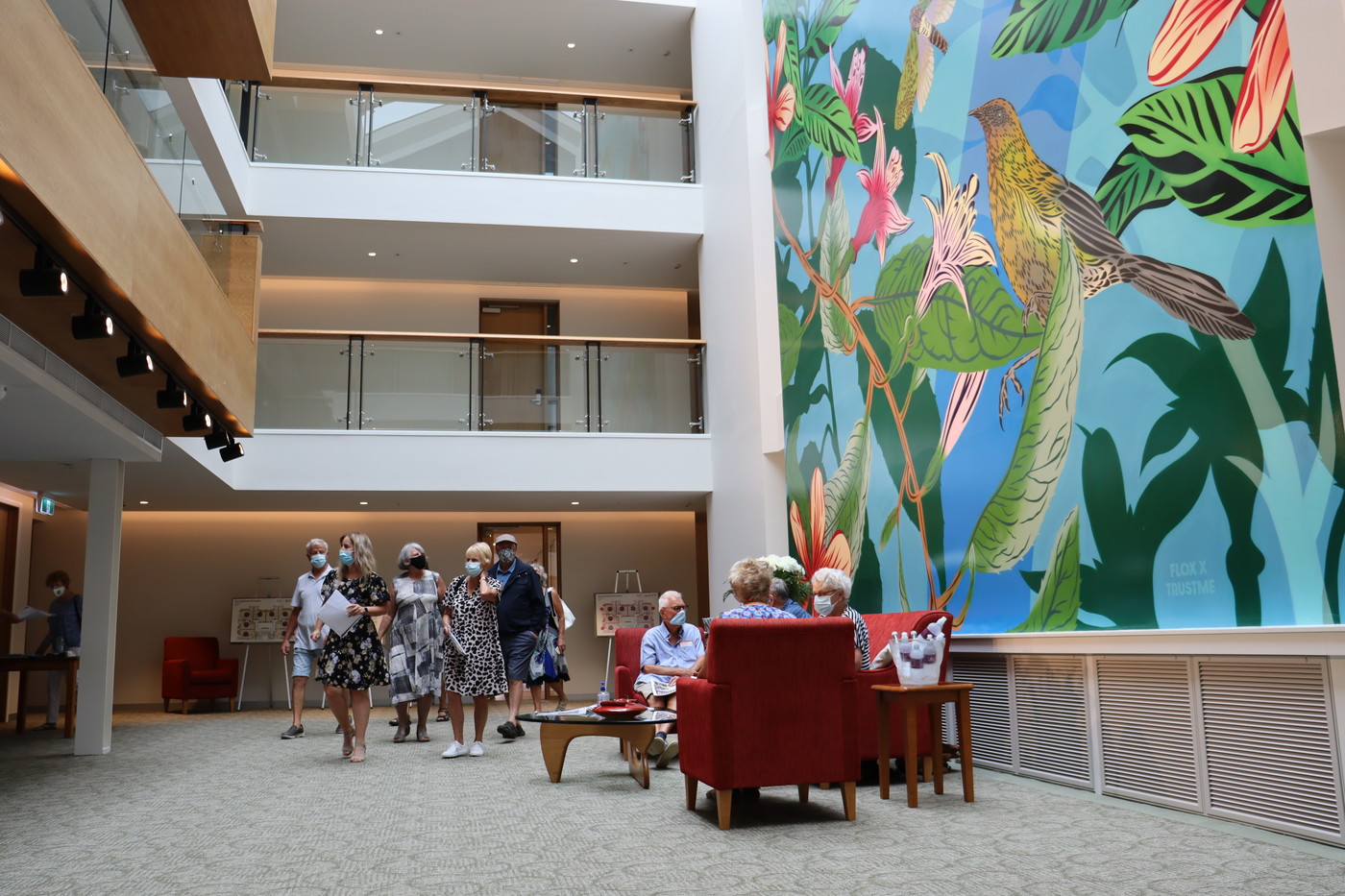 It was a grey and rainy day on Friday 11/02, but the bad weather didn't stop dozens of retirees heading out to Pakuranga Park to check out our brand new Ruru Apartments. During our first Open Day we offered those interested the opportunity to stroll around the stunning Ruru building and visit all our available apartments.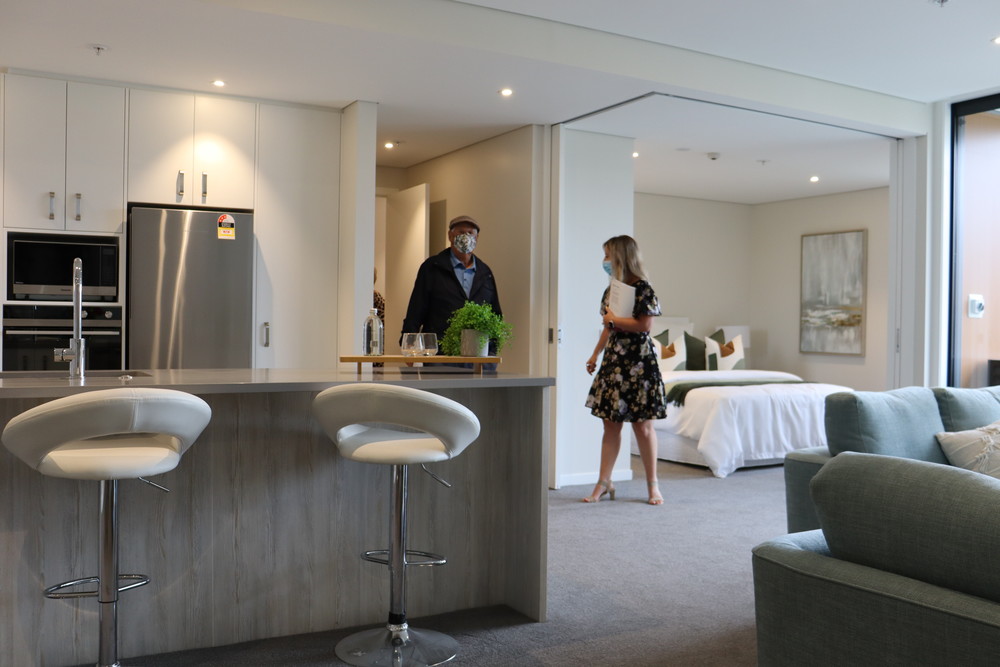 The visit started at the atrium where visitors had the chance to speak with two of Pakuranga Park residents while admiring the four-storey mural that portrays New Zealand's native birds and plants. Then the residents were able to view the apartments guided by several of Pakuranga Park's staff members. Some retirees visited the apartments with Village Manager Christian Pulley, so they had the chance to enquire about the community and social life that residents enjoy at Pakuranga Park.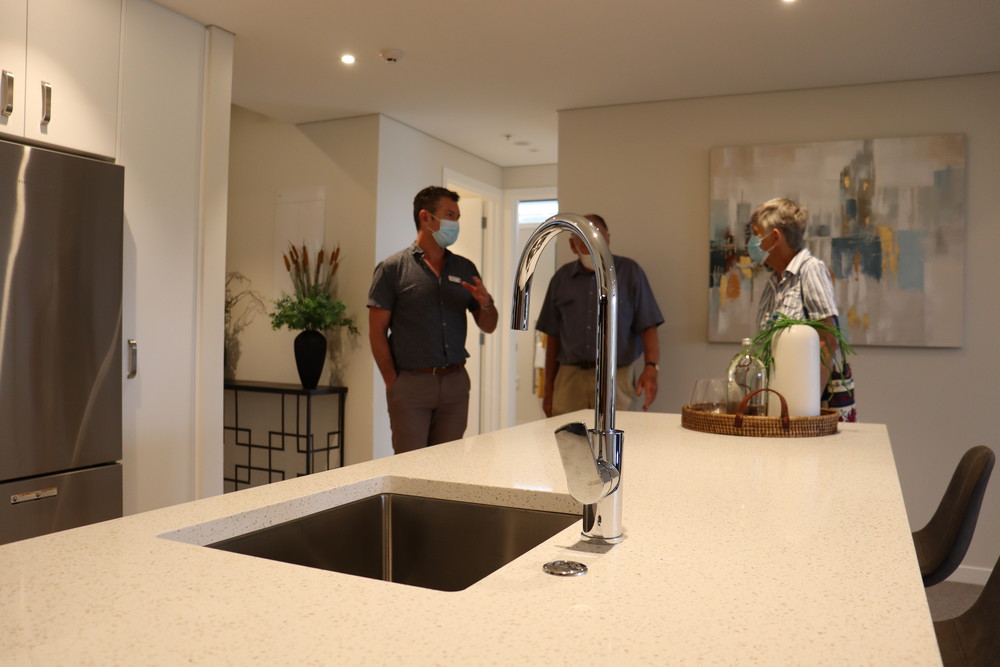 Ruru is the latest addition to our beautiful thirty acres of residential living in Pakuranga Park, an architectural designed four-storey building with high specification residences. These ultra-stylish Ruru Apartments generous in size, boasting high studs, open plan kitchen dining area, ideal for entertaining with lots of glass for light-filled, spacious living and entertaining. Each apartment has an outdoor balcony area, designed for indoor/outdoor living that can be enjoyed year-round.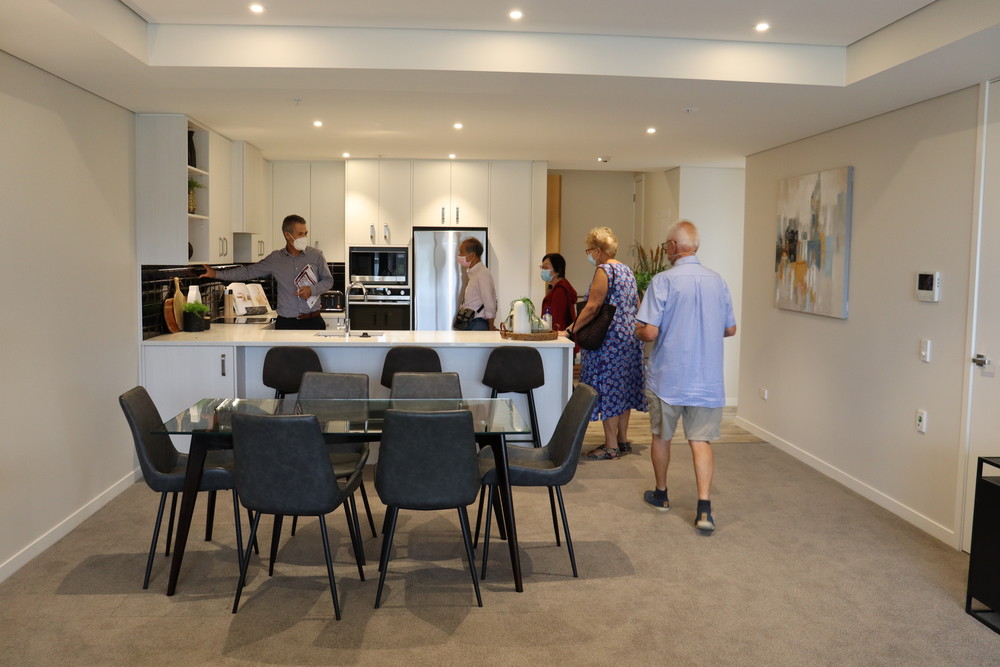 Ruru offers two-bedroom apartments (from 98m2 to 120m2), two-bedroom plus study apartments (125m2), and three-bedroom apartments (126m2) to choose from.
If you missed out on the Open Day don't worry at all. You can make an appointment to visit the Ruru Apartments by calling Pakuranga Park Sales Manager Kate Wynn on 09 576 5990 or emailing kate.wynn@realliving.co.nz.