Gail and Colleen became best friends at Epsom Village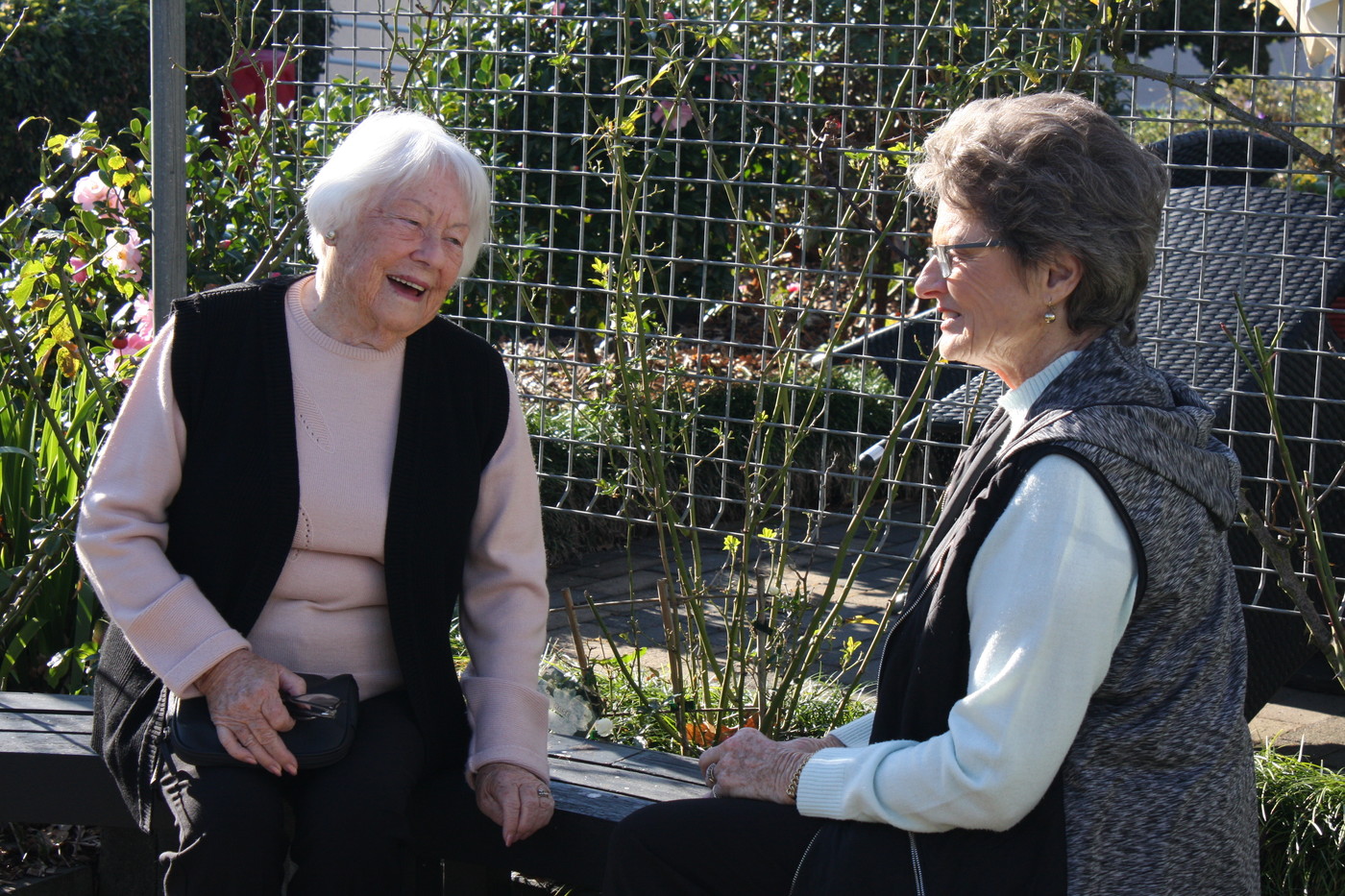 Colleen decided to move to Epsom Village almost eight years ago after visiting several other retirement complexes. "Some of the big ones would have been nice for a week's holiday, they were more like resorts, and it's not what I wanted, I wanted a homely one." Her family is very pleased with her choice and they visit her very often. "I have three children, six grandchildren, twelve great-grandchildren and four great-great-grandchildren".
Even if her big family keeps her quite busy, Colleen always has time for her best friend in the village, Gail. The pair discovered that they had lots of things in common during a trip to Norfolk Island around five years ago. Gail used to run a "Red Hat Group" with the motto "We wear red hats; purple clothes, we go out, have fun and grow old disgracefully". She loves travelling and she's passionate about animals: ""My husband always said to my friends if you have four legs you will always get on well with Gail!"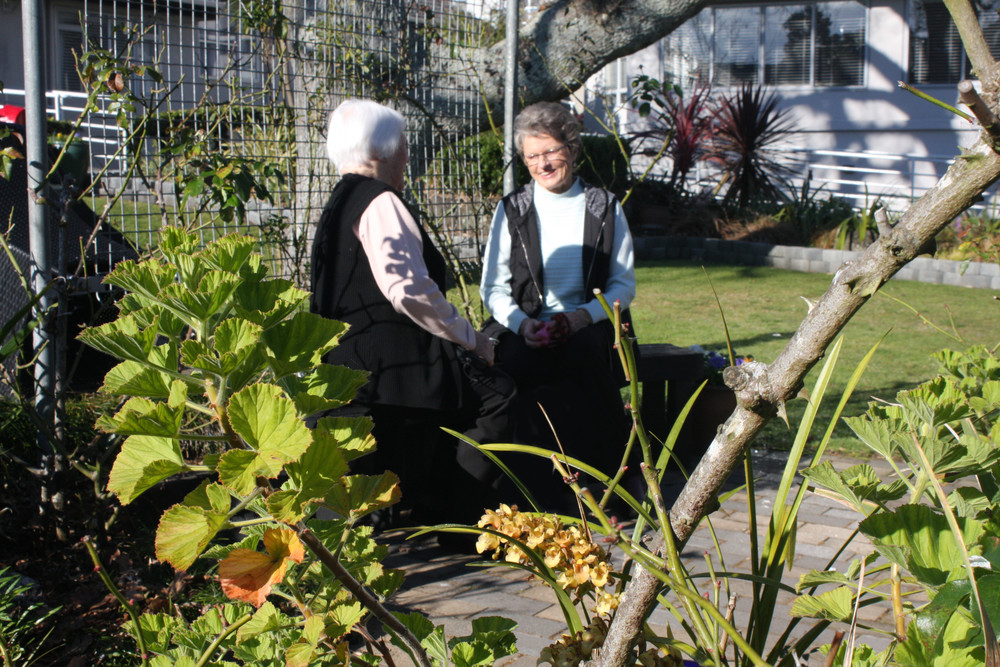 Gail and Colleen have made many trips together. They also love going to cafes and restaurants or just strolling around the village and sharing a coffee or a glass of wine. They both felt very lucky to be living in Epsom Village during the 2020 lockdown. The village became their bubble, and they didn't feel lonely because they could still catch up while practicing social distancing.
If you ask Gail, what's her favorite thing about Epsom Village, she's quick to reply: "Colleen!". Gail has joined Colleen and her family on many occasions, to the point that Colleen feels that she's like another daughter: "She's always there for me. I can always talk to her if I'm down, she's very understanding."
There's a ten years' difference between Gail and Colleen but they both agree that age doesn't matter when it comes to friendship. "It's the chemistry that matters!" they both say while sharing a complicity look.