Pakuranga Park wears pink in support of the Breast Cancer Foundation NZ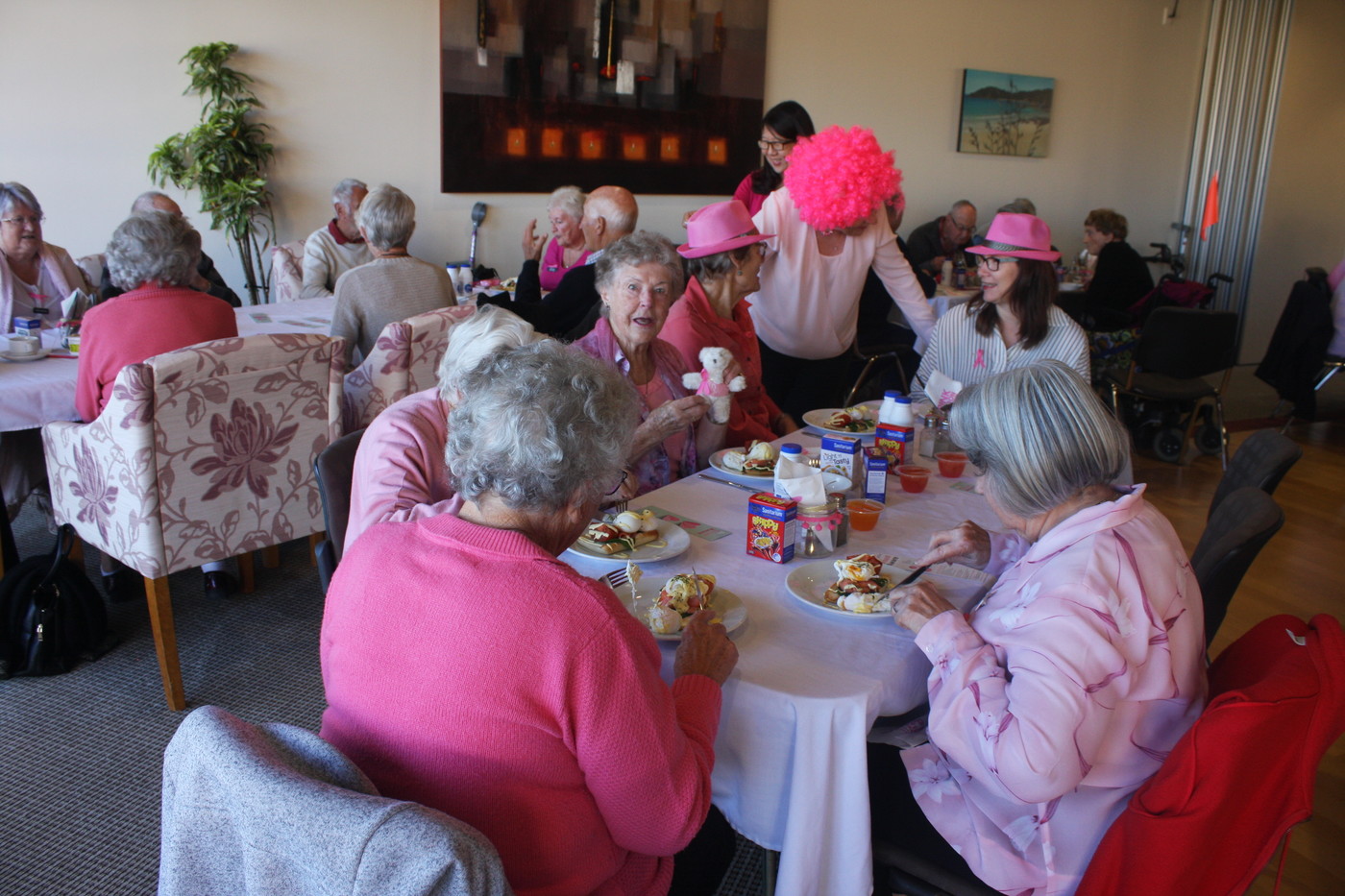 Pakuranga Park hosted a very successful Pink Ribbon Breakfast on Thursday to raise funds for the Breast Cancer Foundation NZ. About 80 residents participated in the event. They all enjoyed a delicious breakfast prepared by Bradley and his team at the village café. Main meal was Eggs Benedict on salmon or bacon, with a vegetarian option of mushrooms.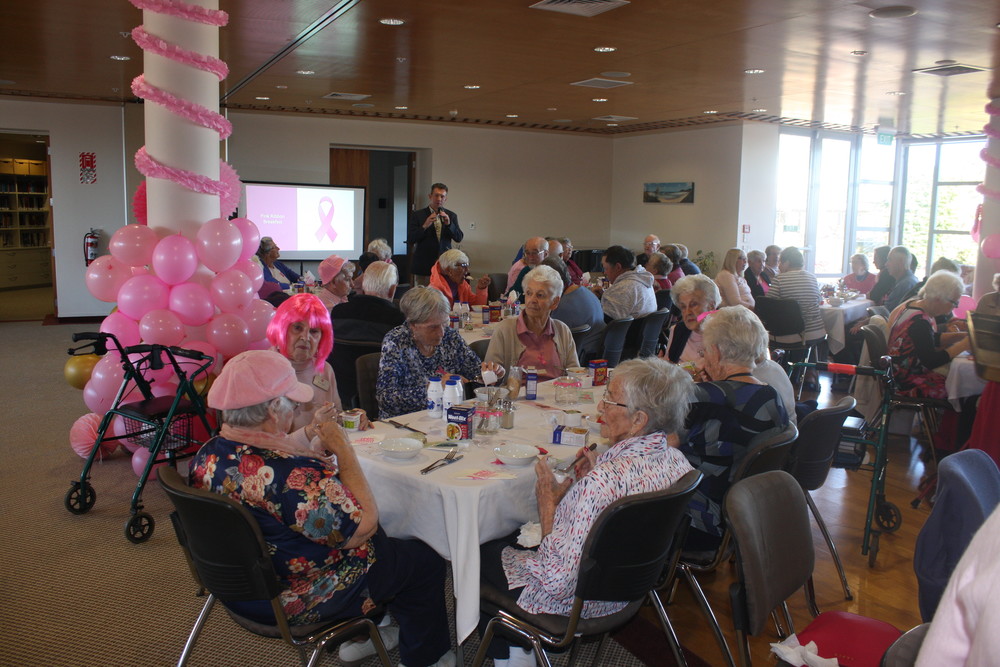 Lots of residents wore pink in support of the millions of women fighting breast cancer around the world, including pink hats and pink wigs. The village raised $1300, how impressive!
Guest speaker was Shona Hurndell from KimiOra (Healing Journey). Shona has won her own battle with breast cancer and has helped many others through their journey with the disease. Shona believes that healing techniques like mindfulness can help build up the immune system after treatments like chemotherapy and radiation.