"Please don't try to cut your own hair!"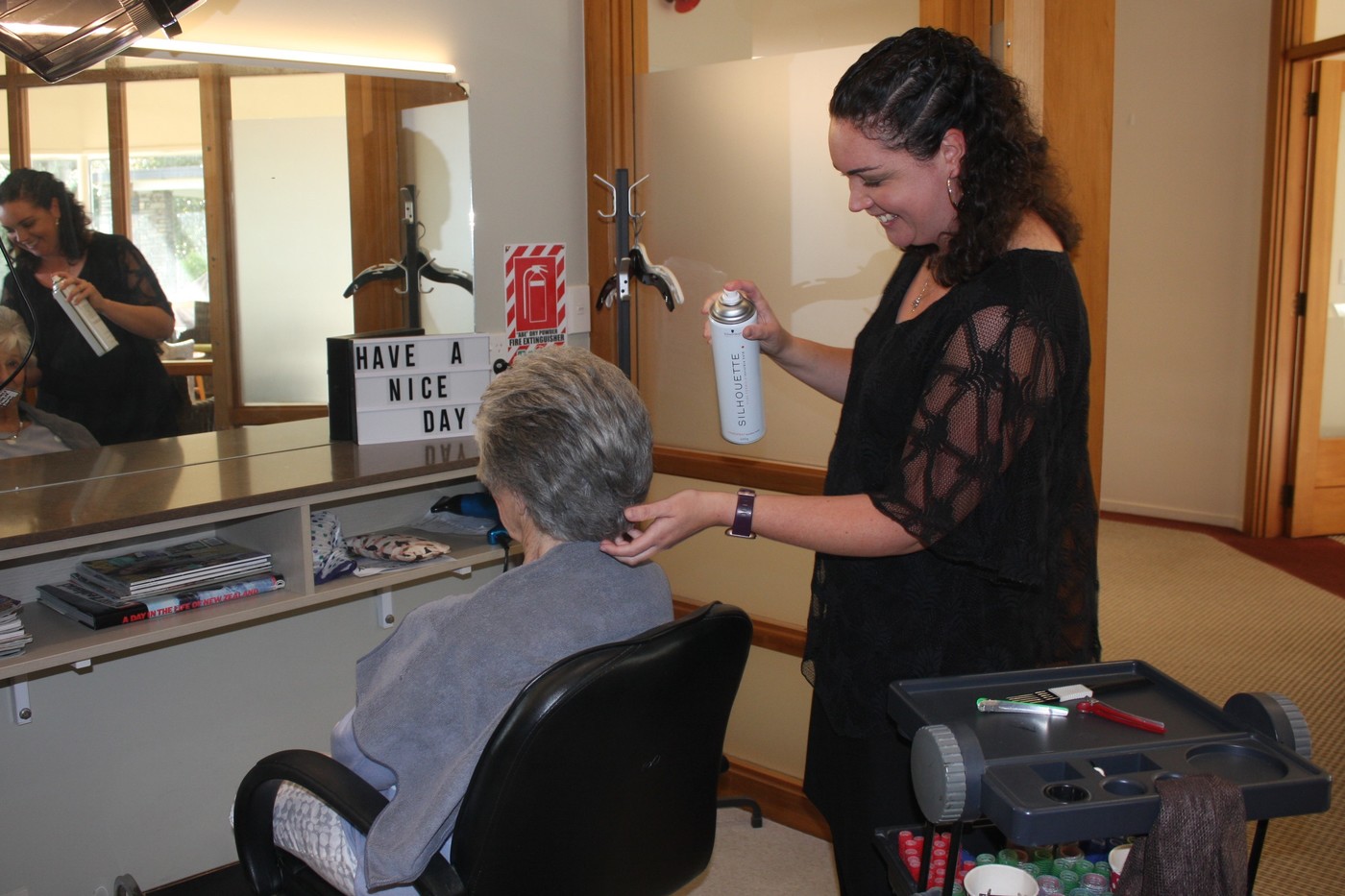 When she came back to work after the first lockdown in 2020, many of her clients had decided to cut their own hair. Angela Dunsmuir remembers those homemade haircuts with a mixture of amusement and dread. "It made my work twice as hard trying to fix it!". This time, she would prefer that her clients at Remuera Gardens stay strong and wait until she can return to the village.
Angela is looking forward to the lockdown finishing because she loves her job and the people she meets. She started working at Remuera Gardens more than two years ago, after eight years working as the manager of a hair salon. "I love how people are loyal at the village. They have all the time in the world, so you don't feel the hustle and bustle of working at a salon, where you're constantly looking at the time and people are always in a hurry. Here is so much more relaxed and even if they don't have an appointment they stop and have a chat which is really nice."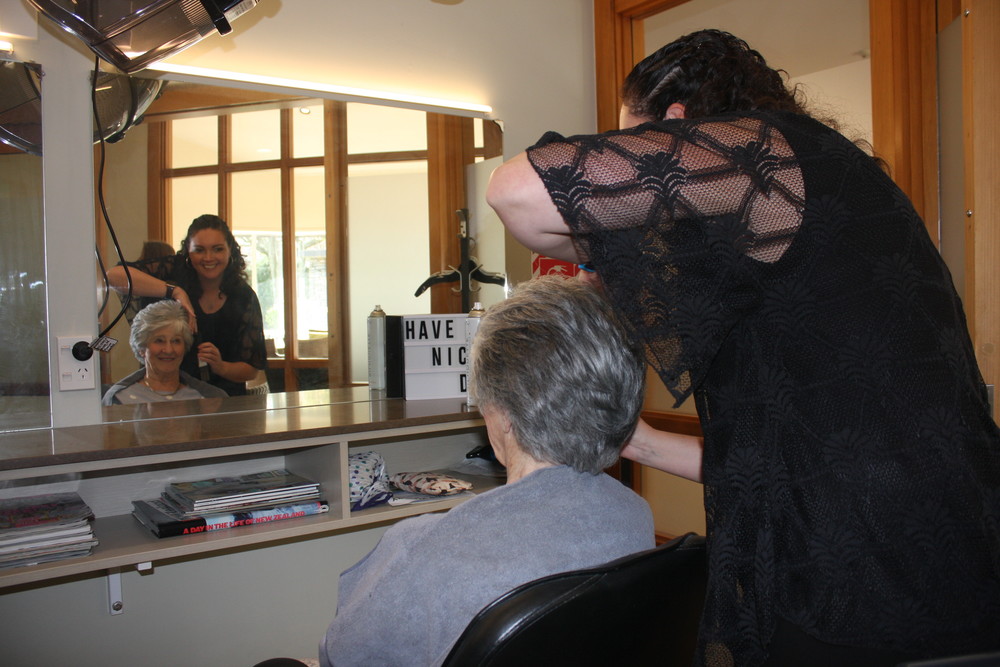 Angela has made lots of friends working at the village. She loves listening to the residents' life stories and seeing the family pictures they sometimes bring along. She also enjoys her lunch break, when she can step outside the salon and enjoy the tranquillity of Remuera Gardens' spacious landscaped gardens – with over 150 different kinds of roses!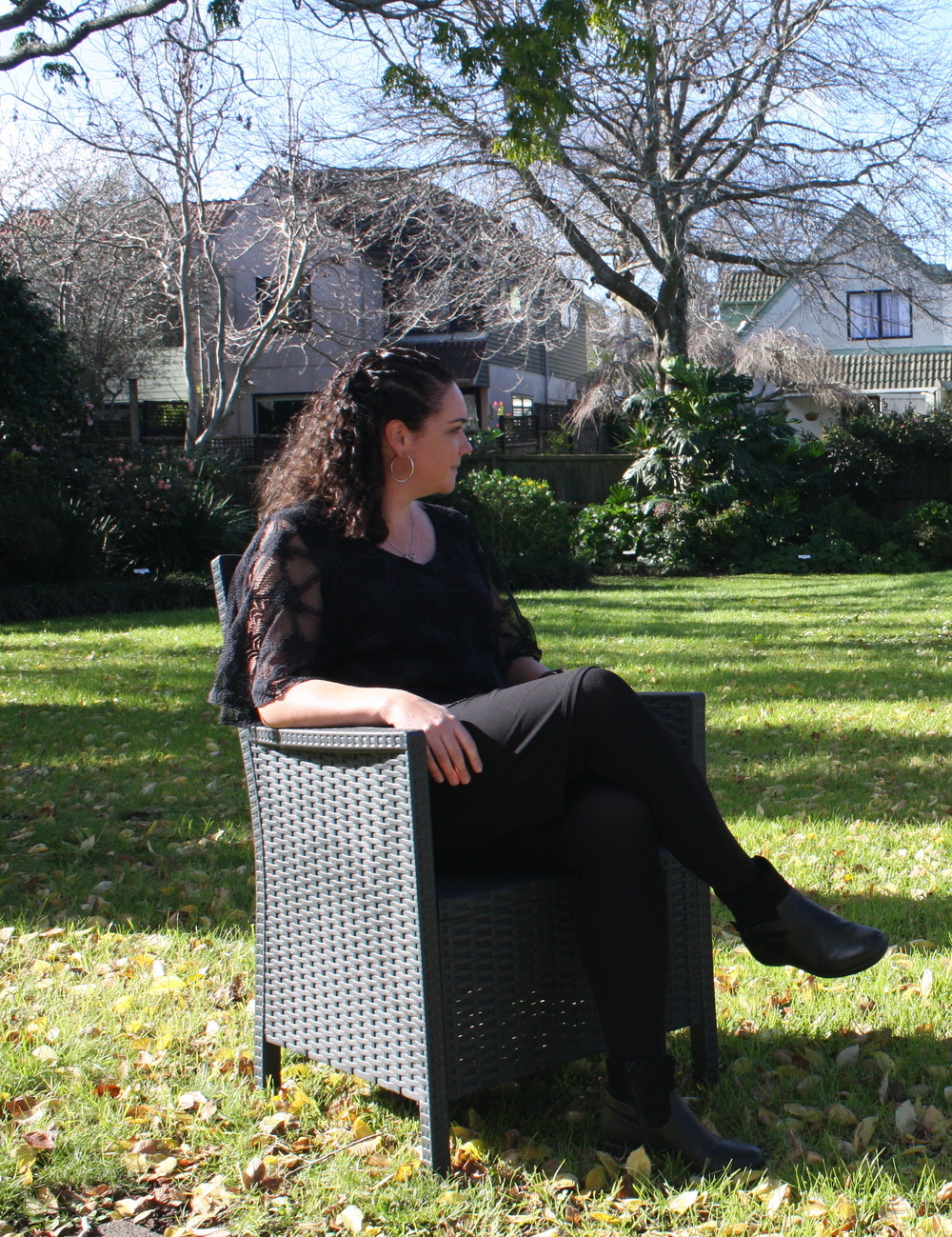 Angela studied graphic design but after finishing her studies she decided to try hairdressing and she has never looked back. She loves the creativity involved in her job: "When you're cutting hair it is like you're sculpting", she says with her lovely big smile, "I like working with my hands and the social aspect of hairdressing."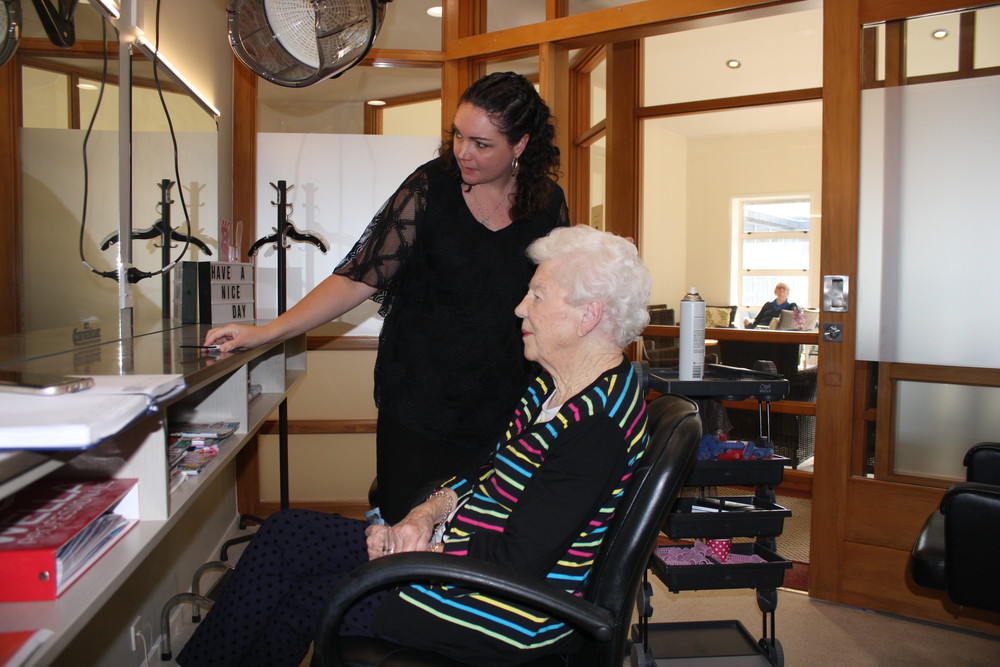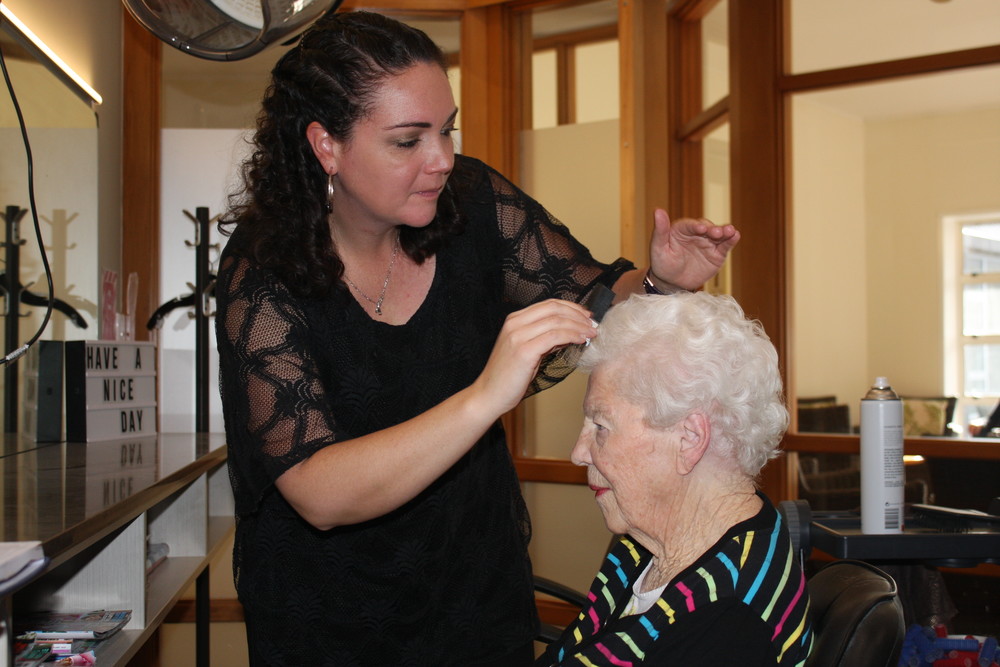 Real Living offers beauty and wellness services to all their residents, including manicure, pedicure, and massage. There are currently three hairdressers working at the villages. The residents love the convenience of not having to walk far to get their hair done and specially the close relationship they get to develop with having the same friendly hairdresser every time.