Tech Buddies presentation covers scam prevention and internet security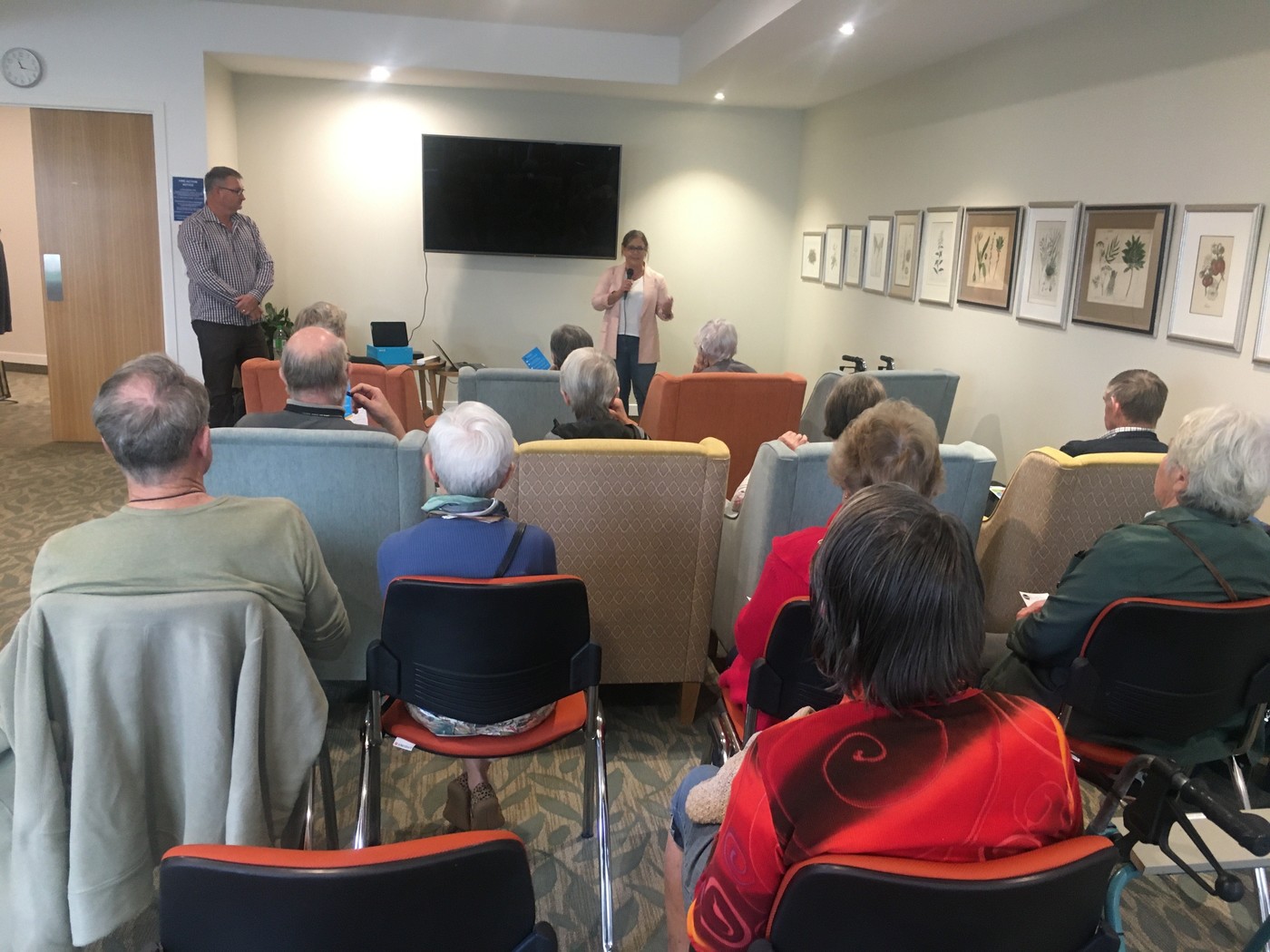 Warkworth Oaks residents enjoyed morning tea and a talk from Tech Buddies on Tuesday 25th May. The presentation concentrated on managing emails, scam prevention, computer upgrades, internet security as well as issues with mobile phones and laptops. Tech Buddies had so many questions from residents they didn't manage to cover all the subjects they hoped, and they will need to come back at a later date.
Tech Buddies already visited Epsom Village on the 11th of May and their talk was an absolute success too.
Tech Buddies is 100% New Zealand owned and operated and was formed to provide excellence in the small business and home users technology market. They recognise people need help and support to get the devices working for them – not the other way around.