The creator of Kiwi Onion Dip lives in Epsom Village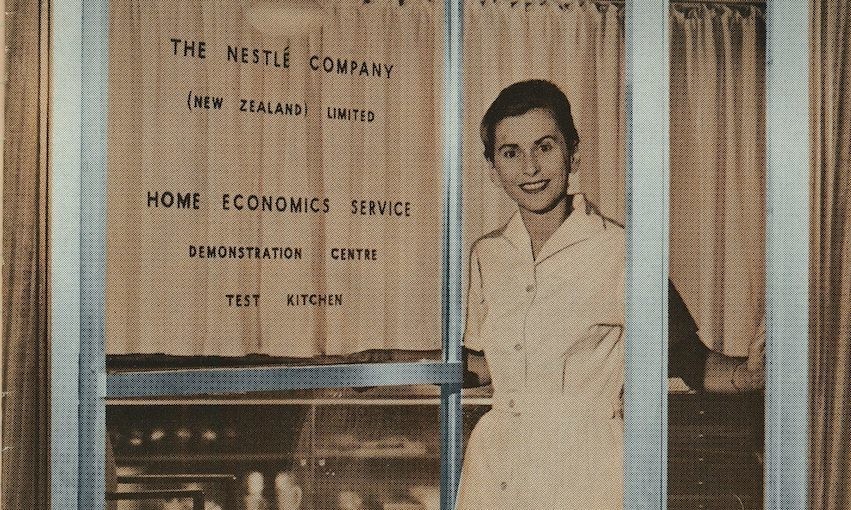 Rosemary Dempsey invented Kiwi Onion Dip when she was working as a Home Economist for Nestle. She was in charge of the test kitchen. "It's incredible that it's still going, we're talking about the late fifties. It's because of its simplicity: no time, no effort, no mess".
The dip is one of our most "kiwi as" recipes and is still an essential item for any party or barbeque. Rosemary came up with the recipe when Nestle needed to boost the sales for its onion soup. She decided to create a dip. She tried lots of options until she came up with the perfect missing ingredient: reduced fat cream. "You cannot get the flavour with anything other than reduced cream", she explains from the kitchen of her cosy garden apartment.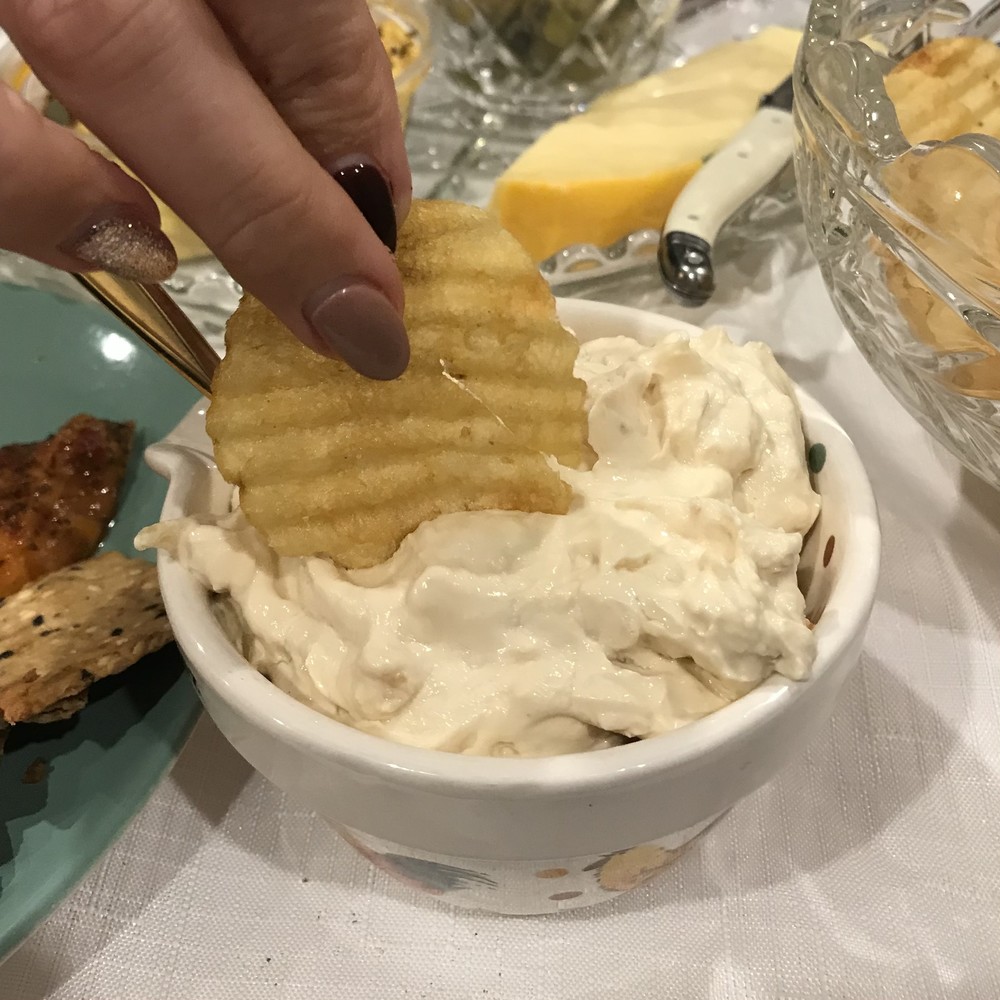 Rosemary moved to Epsom Village eight years ago, because she liked its central location, its elegant gardens, its privacy and its size: "I like that it's small. I saw some of the larger villages and I said no, I couldn't cope with that, too many people". She still loves cooking and creating new recipes and she shares this passion with her two children and five grandchildren. Her youngest grandchild, Gus (10 years old), visits her very often at Epsom Village and he always has a recipe in mind. What did they cook last time? "Dumplings! And he did everything!"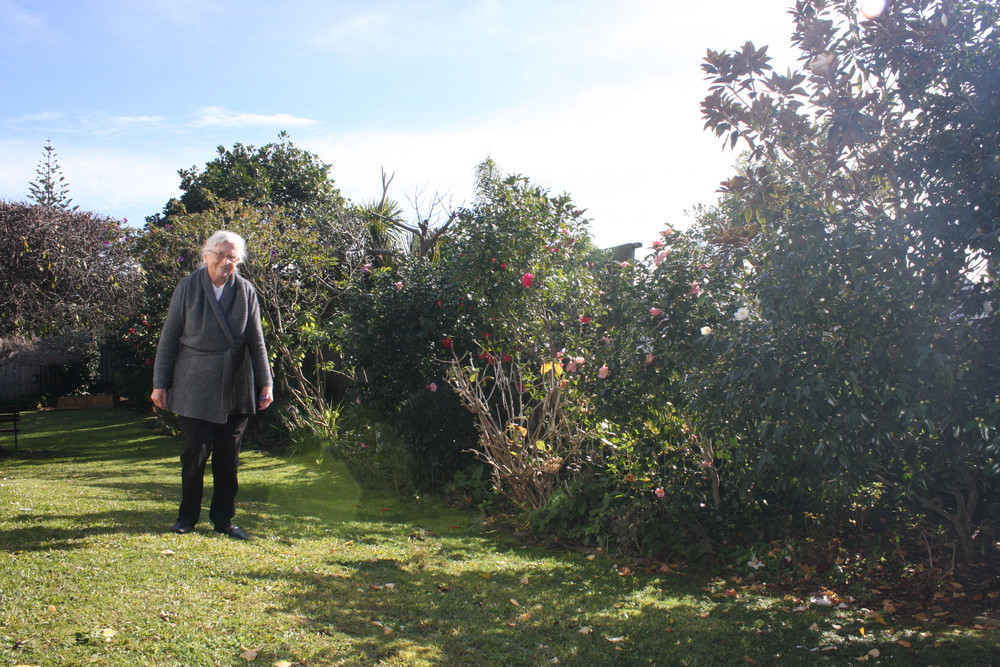 Rosemary has devoted all her life to food. When she left her job at Nestle, she became the first food editor for the New Zealand Herald. She was also a radio and TV broadcaster and a food photographer. "They're so lucky today because they don't have to use the lights we had to deal with." She still remembers some of the long and exhausting photoshoots she had to do. "When I used to do photographs for Tip Top, we had to use milk powder and common salt. We mixed them together and that was our ice cream."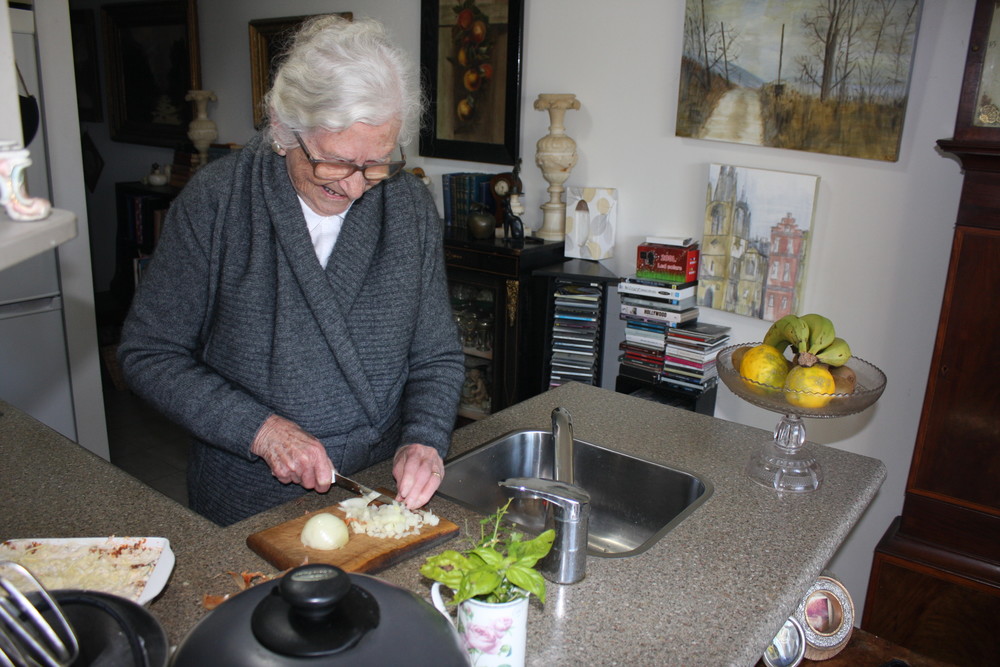 While taking a stroll around her apartment on a beautiful winter day, Rosemary says with a big smile that she's had a great life, she has never been bored and she has no intention of starting now: her 90th birthday celebrations lasted a full month and included many friends and, of course, lots of delicious lunches at her favourite restaurants.
Kiwi onion dip:
250 mL reduced fat cooking cream
1 packet of onion soup,
1 Tablespoon of vinegar or a squeeze of lemon juice
Mix all the ingredients together, refrigerate for one hour then enjoy!