A chance to interact with the Alpacas in their natural environment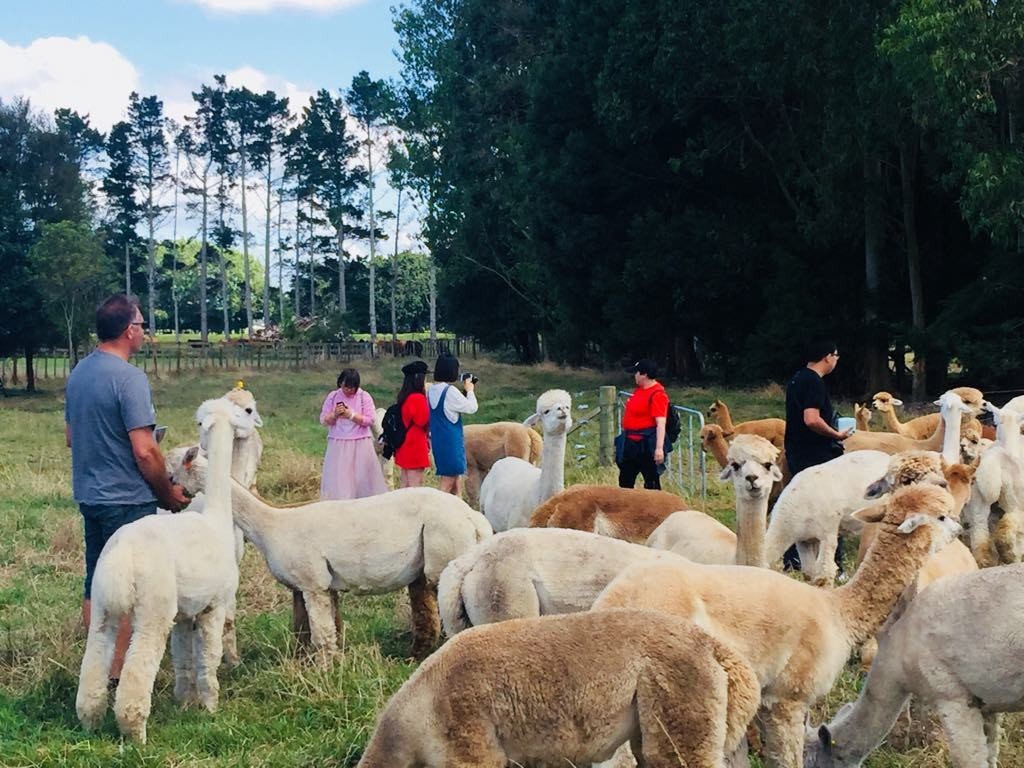 A chance to interact with the Alpacas in their natural environment
On the 6th of May Epsom Village residents went on a delightful trip to Gordonton to visit the Cornerstone Alpaca Stud. They interacted with the Alpacas in their natural environment and listened to a talk about the evolution and habits of the species.
Sally Chao was one of the residents who enjoyed the visit: "The shearing process was mesmerising, quite different from sheep-shearing, and of course we got to physically feel the wool softer than thistledown."
The residents had the opportunity to hand feed the alpacas while they listened to Herman, who knew the animals by name and their individual temperaments.
Cornerstone Alpacas is a family farm and kiwi owned and operated. Owners, Dave and Sonja Blom, have been in alpaca farming since 2006 and are still enjoying every moment of it. They regularly participate in alpaca shows and are excited to have experienced numerous successes. They welcome visitors to their farm for Alpaca Farm Tours and also run an alpaca farm shop where quality alpaca products are sold in the shop and online.