Friendship, delicious food and live music.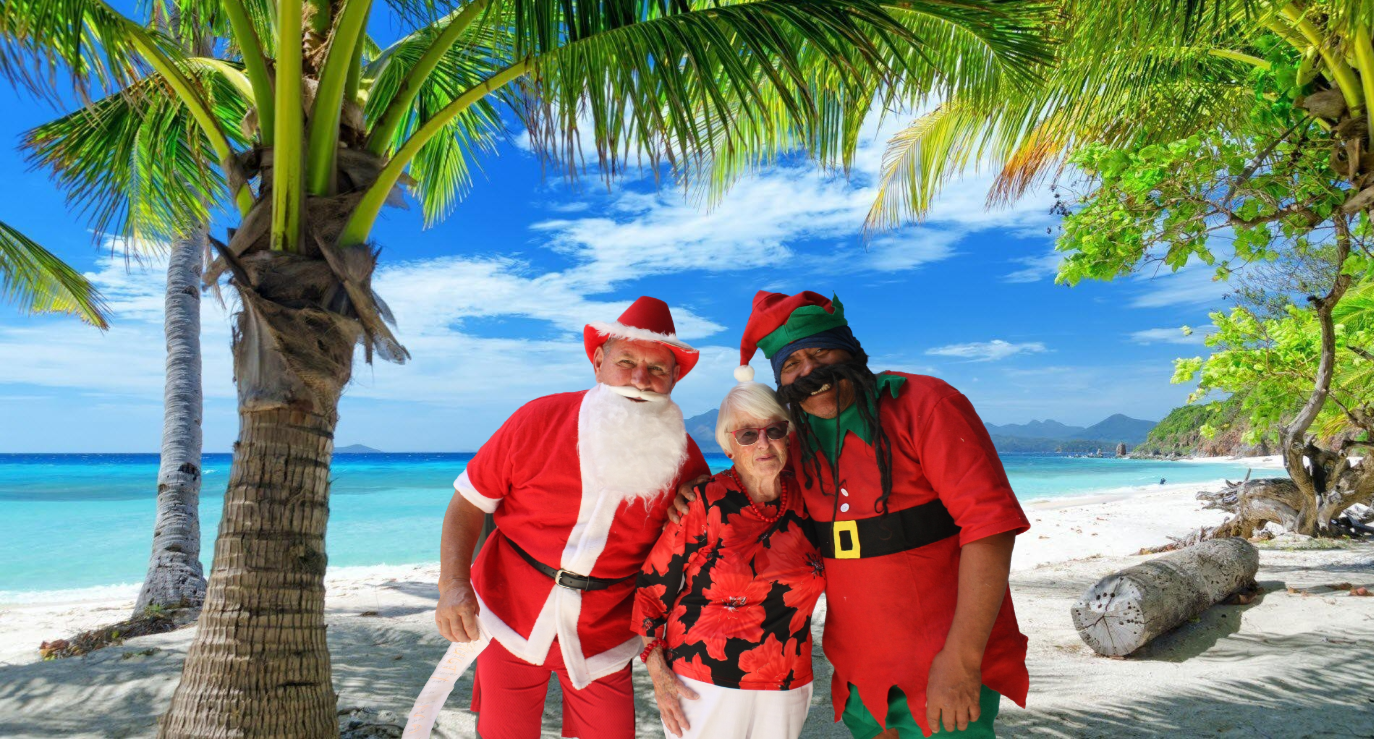 Christmas parties are one of the highlights of Real Living's calendar, so we're over the moon that we've been able to go ahead with the celebrations despite Covid. In compliance with the government regulations, the villages have organised several functions to conform to the maximum capacity allowed under Red Light restrictions.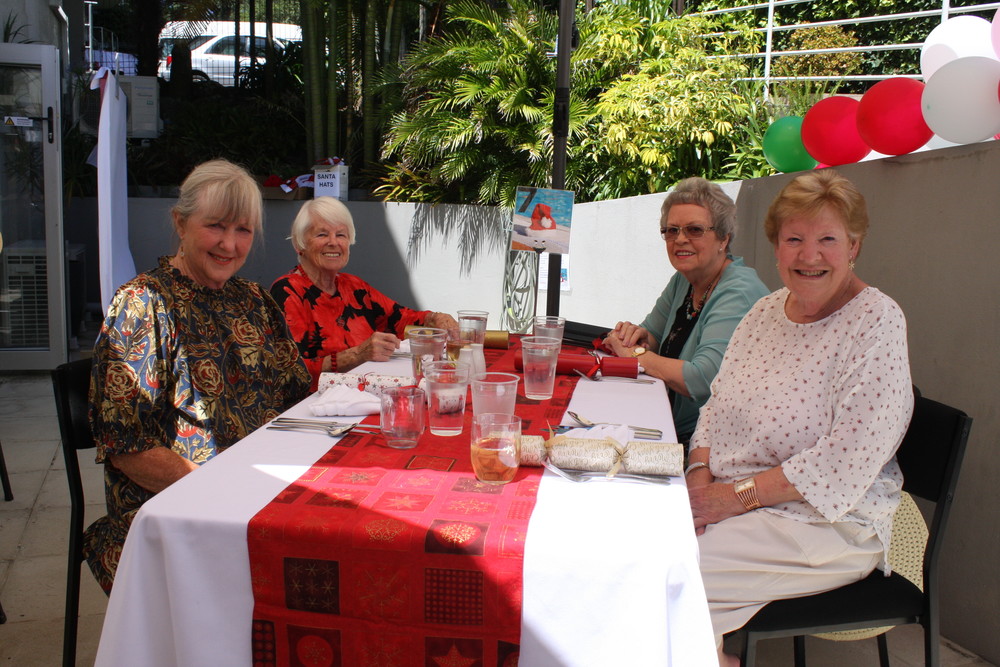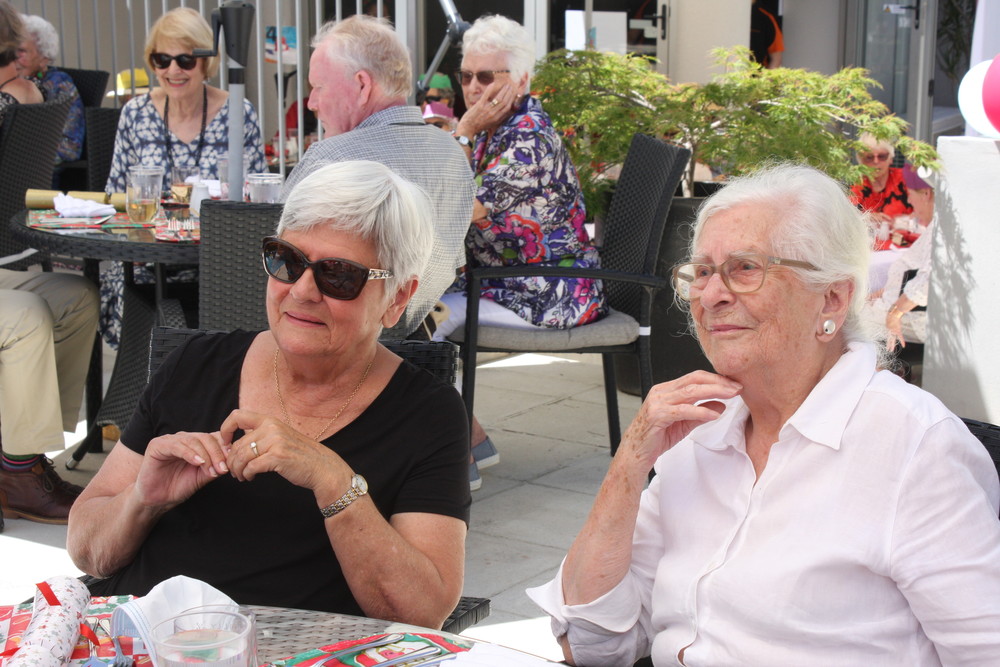 Epsom Village decided to take the party outside and celebrate a Kiwi Christmas with an Al Fresco Lunch. The residents loved the colourful decorations with balloons filling up the pool and the Live Concert featuring the High Jacks.
The residents were treated to a VIP visit from Santa and one of his elves, who stayed long enough to take pictures with all the residents in the magical photobooth.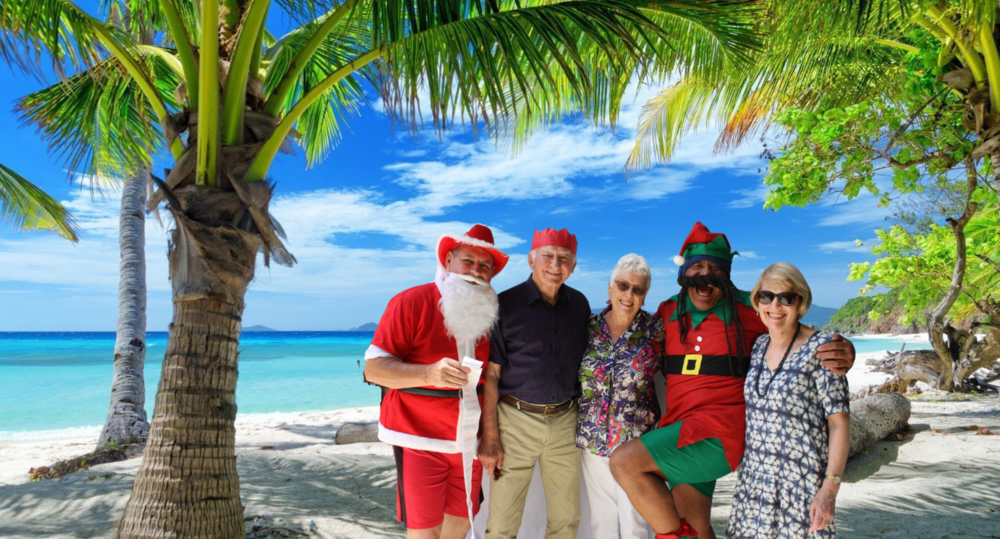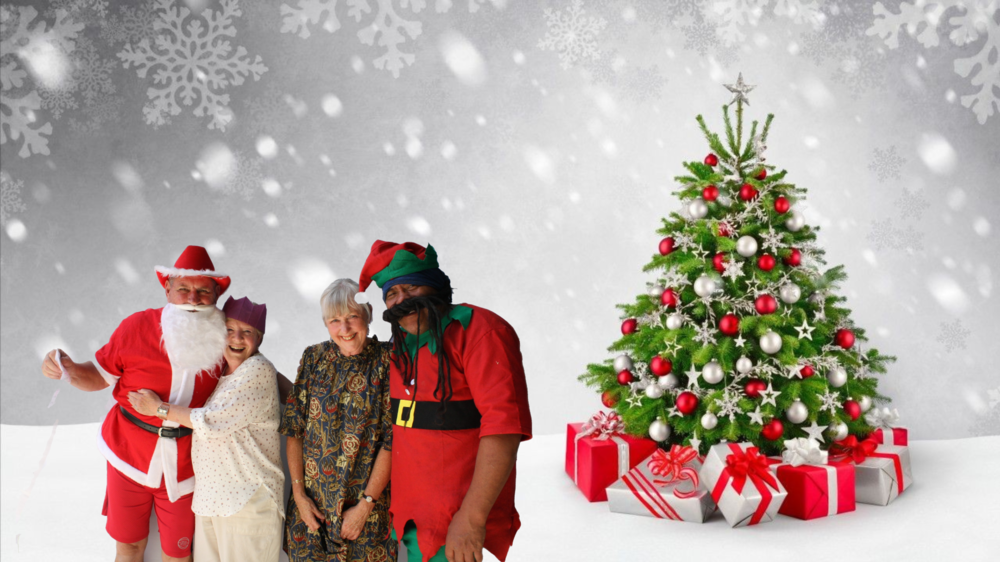 Pakuranga Park is our biggest village so they had not one, not two, but four Christmas dinners. The Activities Coordinators, Kirsten and Chris, put a lot of effort in every detail, starting with gorgeous table decorations created by the residents during the lockdown.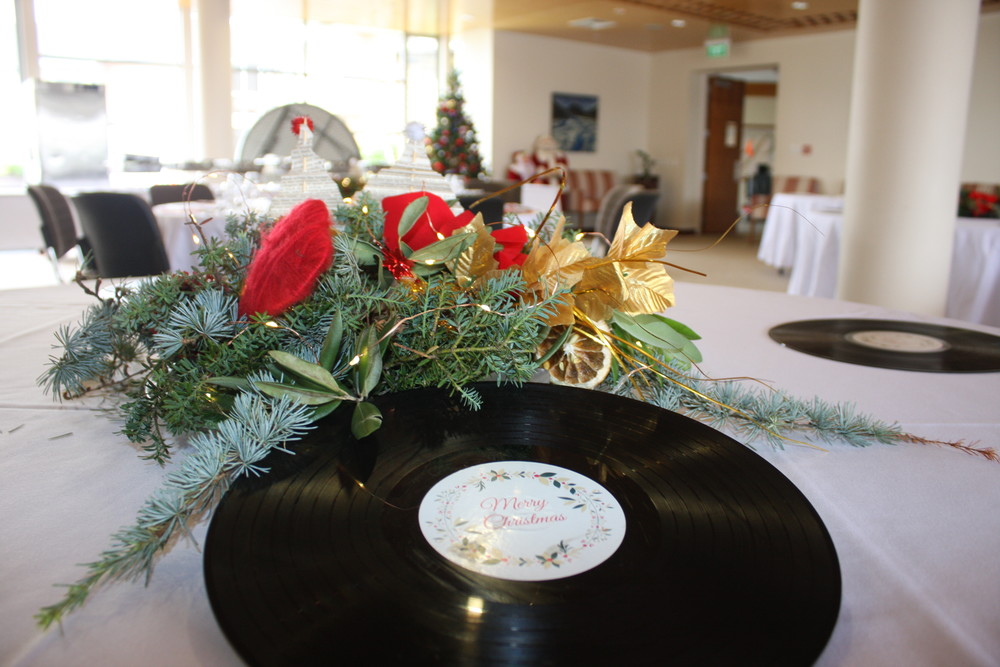 The residents also had the opportunity to capture the special night with a photobooth next to the village's extraordinary Christmas tree, complete with a Santa Village and a fully-functioning train track.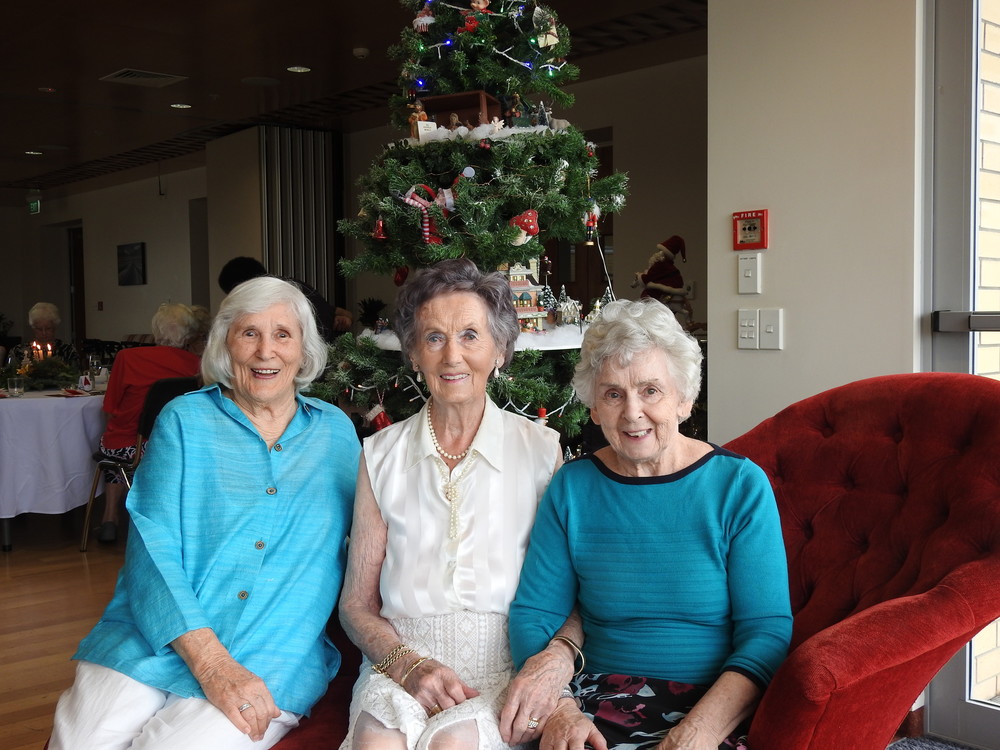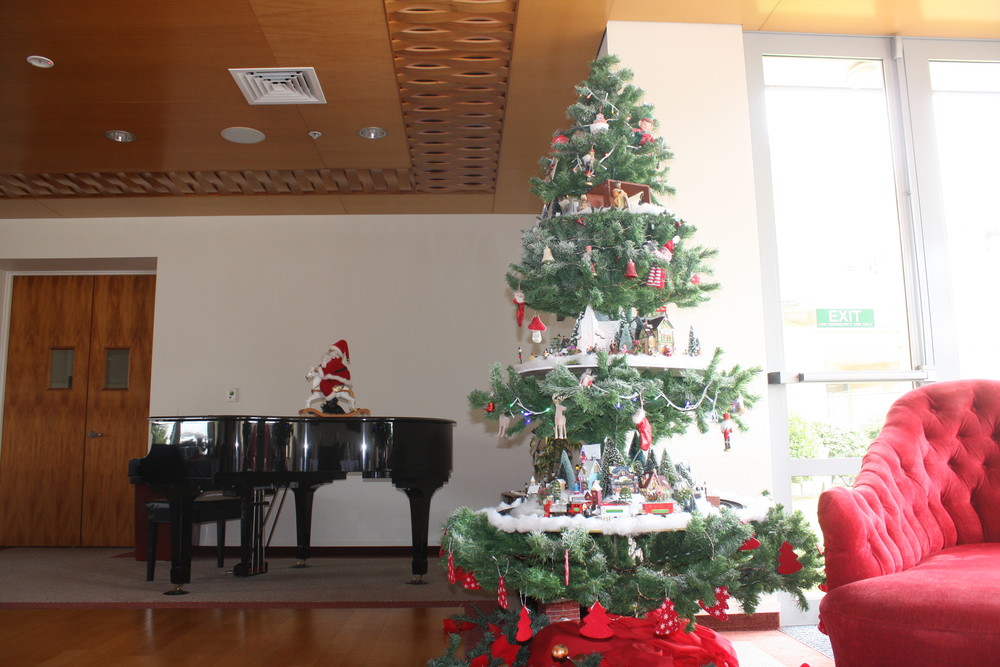 Remuera Gardens residents enjoyed a delicious lunch at the Lounge with a live concert featuring Silver and Strings. The Auckland flute and guitar duo entertained the villagers with lovely melodies and some Christmas classics that got some feet tapping.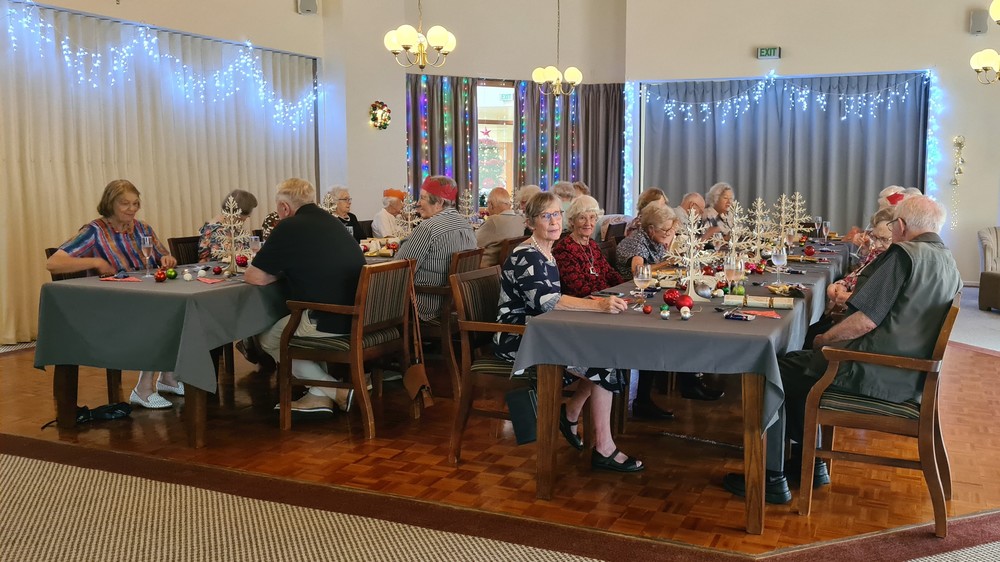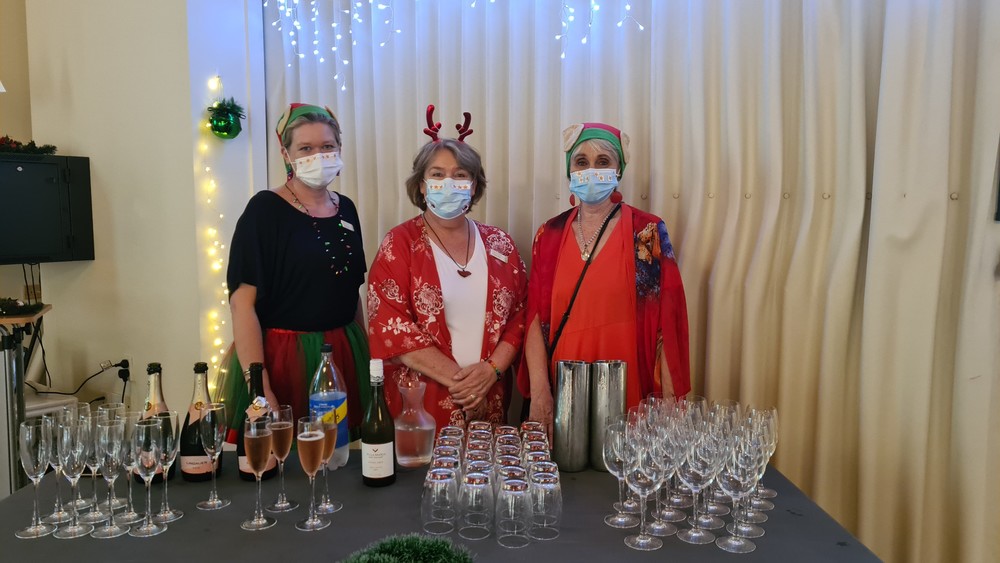 At Real Living we always go above and beyond to make the Christmas functions a memorable occasion for the residents. This year the atmosphere was even more cheerful than normally, with the staff and villagers being so thrilled to be able to gather again after such a long lockdown.
They all toasted for a more "ordinary" or at least less rocky 2022.