A fabulous opportunity for local families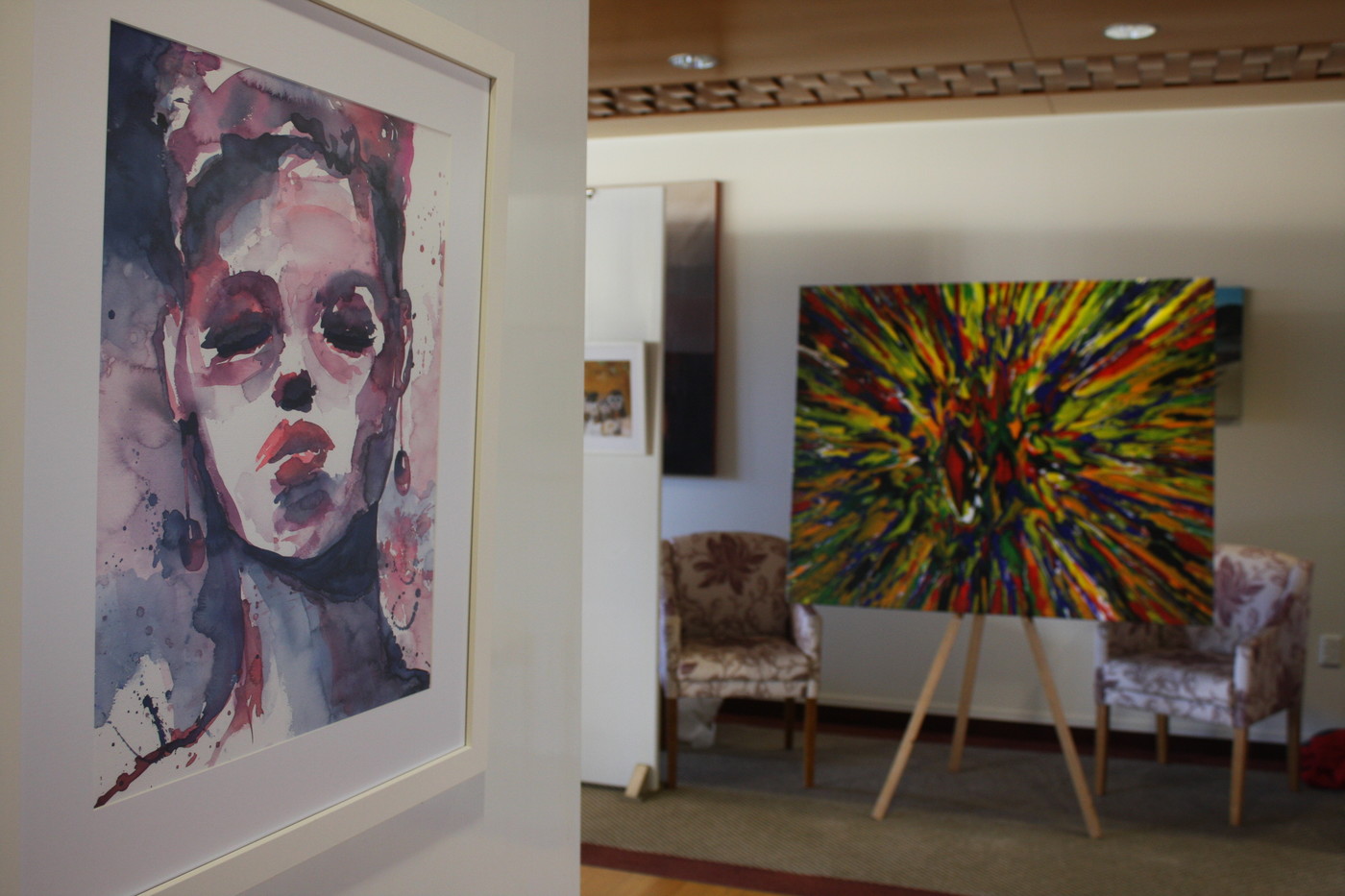 The Lounge at Pakuranga Park turned into a stunning Art Gallery Tuesday afternoon. The community really enjoyed the opportunity to see the works of contemporary New Zealand artists during a delightful soirée with wine and cheese.
The village's residents considered themselves very lucky and didn't miss the chance to speak with the artists who attended the event: Nikki Roberton, Acting President of the Marlborough Art Society, watercolor artist Sarah Higgins and acrylic abstract experimentalist Arlin Sukarlin. Sukarlin's followers enjoy his expressive painting style which exudes the joy of life. His work is collected by a wide range of people for residential and commercial locations.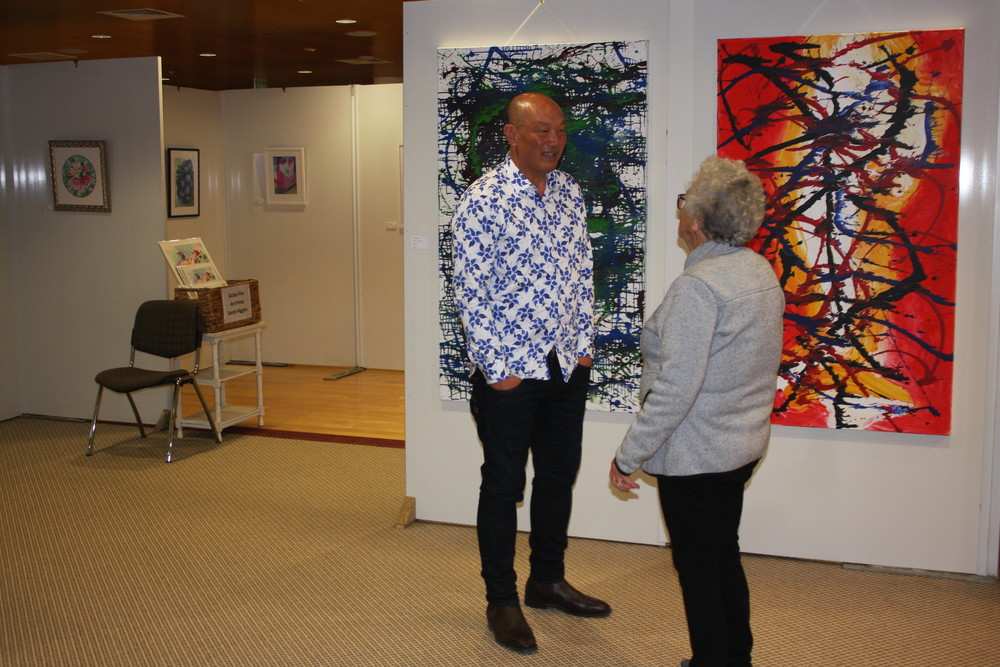 The exhibition also included some pieces of Hailey King, one of the leading stencil-based artists in New Zealand today. King is the driving force behind Flox Design, best known for her murals of native birds, ferns and flowers. A floor-to-ceiling mural of hers is on permanent display in Ruru Apartments within Pakuranga Park Village.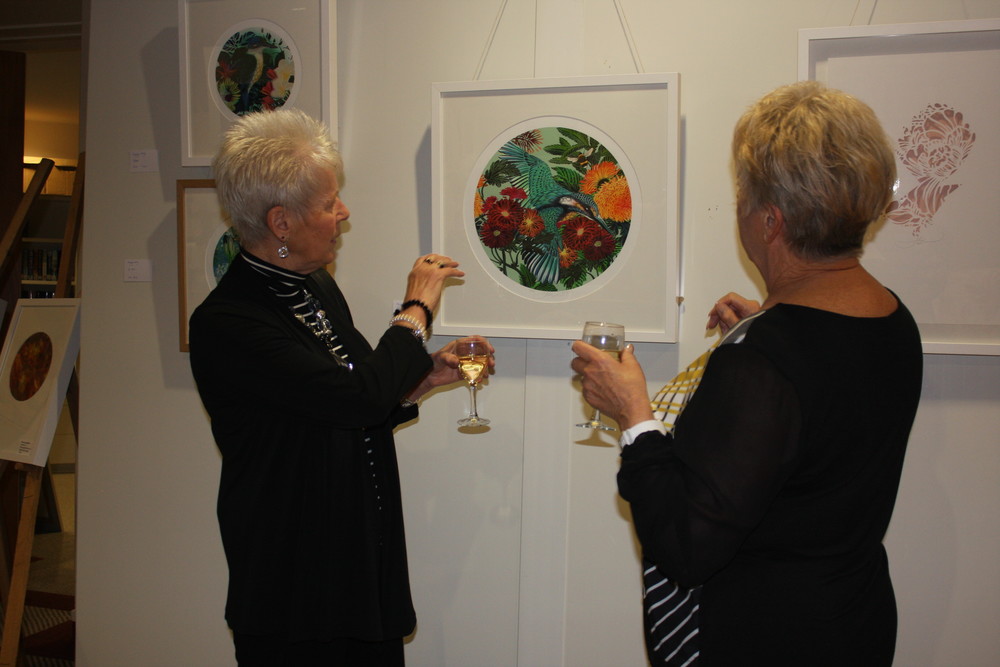 Real Living Group Director Chris Murphy and CEO Martin Oettli also attended the exhibition and enjoyed the conversations with residents and artists. According to Chris Murphy, the exhibition is part of the Village's efforts to give back to the community. The Village invited Pakuranga College's senior art students to join in.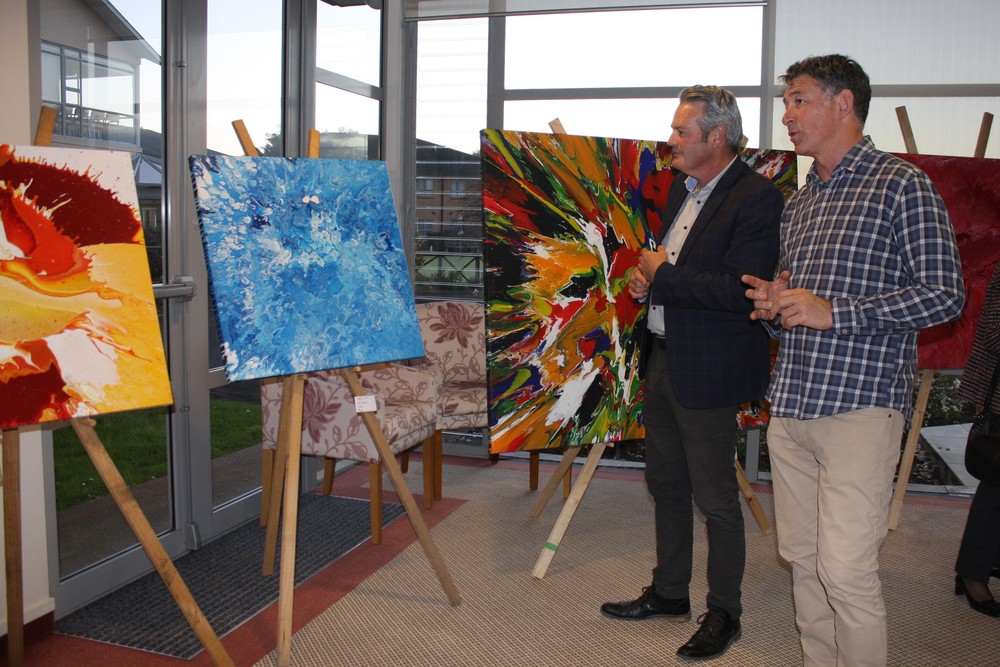 The same exhibition was on display at the Warkworth Hotel last weekend with a very successful turnout. Artist Arlin Sukarlin donated some of his artworks to Pakuranga College and Mahurangi College to support and inspire their emerging artists.