Third edition of the "Believe it or not" Quiz Night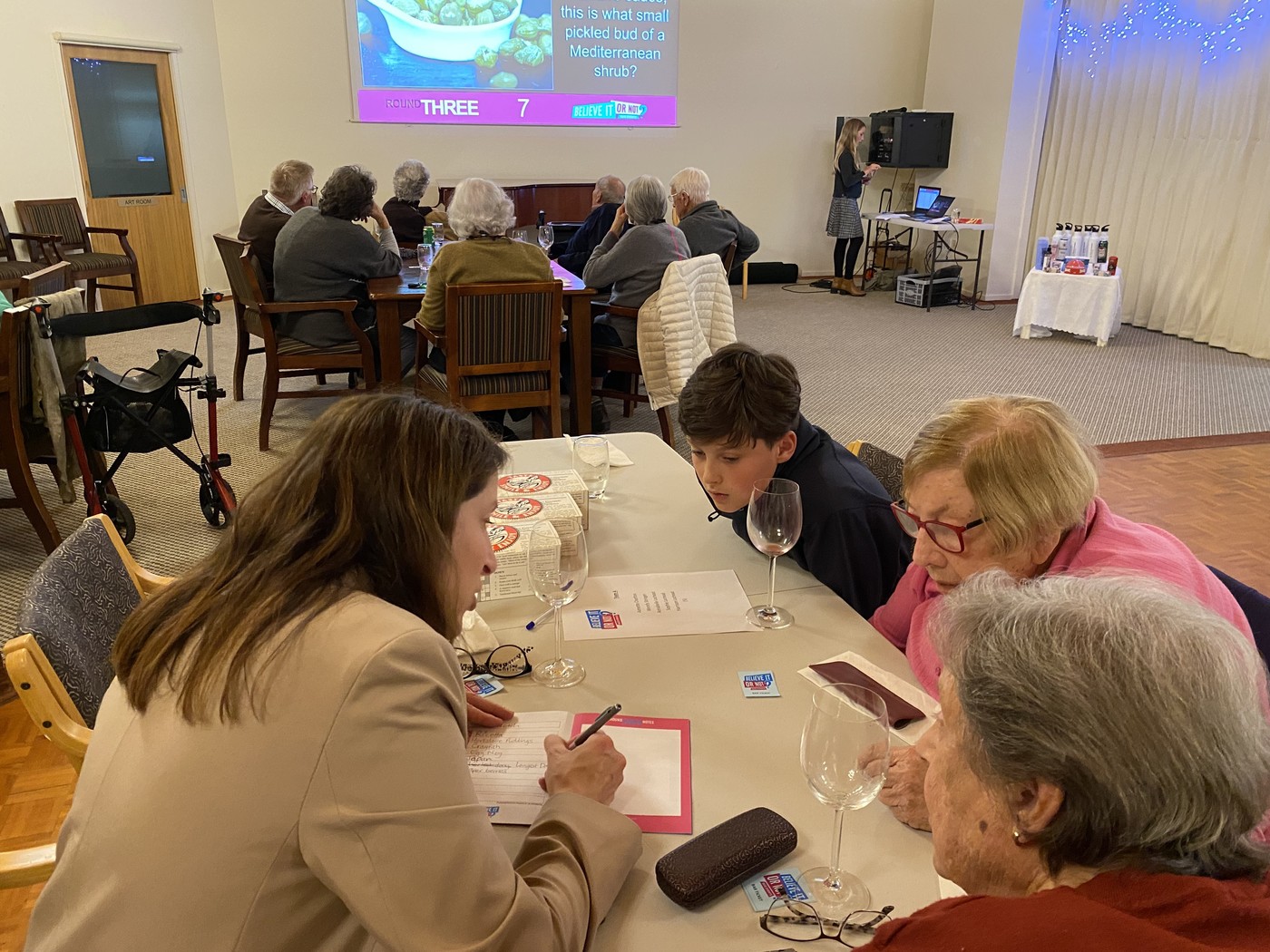 Remuera Gardens hosted its third "Believe it or Not" quiz night on Monday 21st of June. 40 people participated. They were split between 7 teams.

It was a very exciting night with Annette Charlton winning the heads & tails section – but with tough competition from Alison Bliss.
The categories were as varied as usual. The trickiest test was when the residents were asked to name 10 Countries with 5 letters and all ending in A. Just one team completed this task.
The outright winners for the evening were "Clever Clogs" on 75 points. "Top Notch" came second with 71 points and "Cheyne On!" came third with 68 points.
Next Quiz Night will be Monday, 19th July. Family and friends are welcome too!